Car rental offer from AVIS Latvia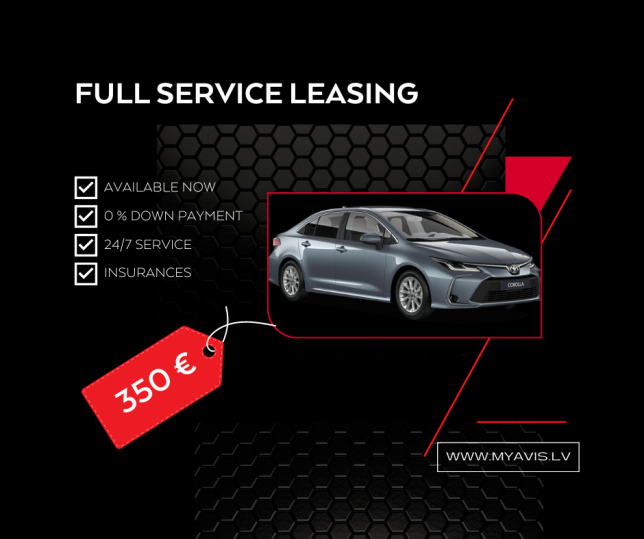 Enjoy the benefits of full-service leasing provided by AVIS Latvia:
ADMINISTRATION - Easier accounting - one consolidated invoice per month for all services. One 24/7 phone number for all questions.
GUARANTEED COMFORT - We organize maintenance and tire changes, take care of car traffic, and comprehensive insurance
FIXED COSTS - All vehicle-related expenses are included in the monthly consolidated invoice.
FREE REPLACEMENT CAR - As a customer of Avis Leasing, you are always guaranteed a replacement. Avis will guide you in choosing a new vehicle and help you calculate the costs of a future vehicle.
Find out more about this offer or any other cars by contacting Avis Latvia: https://myavis.lv/lv/musu-komanda
< Back to Special offers

Membership is an attestation that we belong to the modern Latvian business community.
Dace Silava-Tomsone, Managing Partner, COBALT