Piano Journey at Grand Hotel Kempinski Riga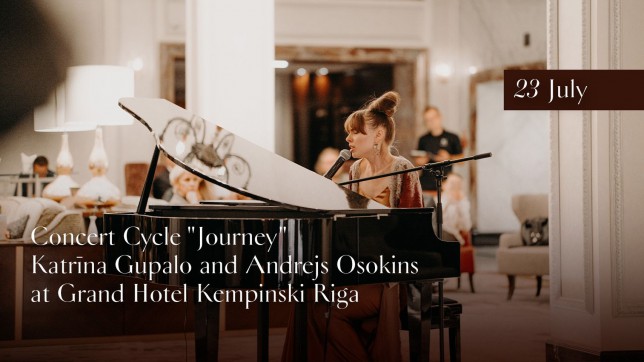 Special offer: Piano Journey at Grand Hotel Kempinski Riga - Katrina Gupalo and Andrejs Osokins Invite Their Talent Lovers and Gourmets to an Exclusive Concert-story Cycle 'Journey'
Date/Time: 23 July and 14 August 2021 at 18:00, with attendees gathering 45 minutes before each concert.
Admission:
1) The first offer is 95 EUR per person per concert (with a welcome drink and a 3-course gourmet dinner).
2) The second offer is available for 2 persons for one concert 350 EUR, it includes:
Luxury accommodation in a Superior Room
Delicious breakfast
Complimentary access to Kempinski The Spa and fitness center
Complimentary WiFi access
Welcome drink
3-course dinner at Stage 22 restaurant
Tickets for 2 persons for the concert of Andrejs Osokins and Katrina Gupalo at VIP room
RSVP: Tickets can be booked by email at reservations.riga@kempinski.com or on +371 67671111.
More information: The entire offer is available HERE
< Back to Special offers

We are very pleased to be part of AmCham and are looking forward to driving innovation forward in Latvia.
Mikko Fernström, General Manager, Biogen Latvia