Movie Night: No Time To Die
Apr 03
from 18:00 till 21:00
Kino Citadele, 13.Janvara 8
We invite you to spend an exclusive pre-screening of the legendary movie sequel "No Time to Die". The event is organized in close cooperation with our member Forum Cinemas and will take place on April 3, 18:00 at the Kino Citadele, 13.Janvara street 8.
Admission: EUR 15 per ticket (incl. snacks and soda). Tickets are available to AmCham members and their guests only.
Please note that seating is strictly limited and available on a first-come, first-served basis. Make sure to sign up as early as possible due to very high demand.
Sign up, indicating the number of required tickets.
PLEASE NOTE: Cash payments will not be accepted at the event. Cash payments can be arranged at the AmCham office. Please contact us at: amcham@amcham.lv, +371 6721-2204.
Co-host of the event: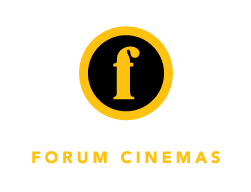 < Back to Events
AmCham Latvia is a very active Chamber and it is the right place for new business contacts.