AECOM and SEB bank have recently become Premuim Partners. Join our Premium Partnership program to highlight your company throughout the year!

Premium Partnership program is designed to highlight a limited number of member companies throughout the year who extend an ongoing support for AmCham programs. Premium Partners are offered extra benefits, in addition to the standard membership benefit package.
To find out more about the Premium Partner Program and its benefits, see below: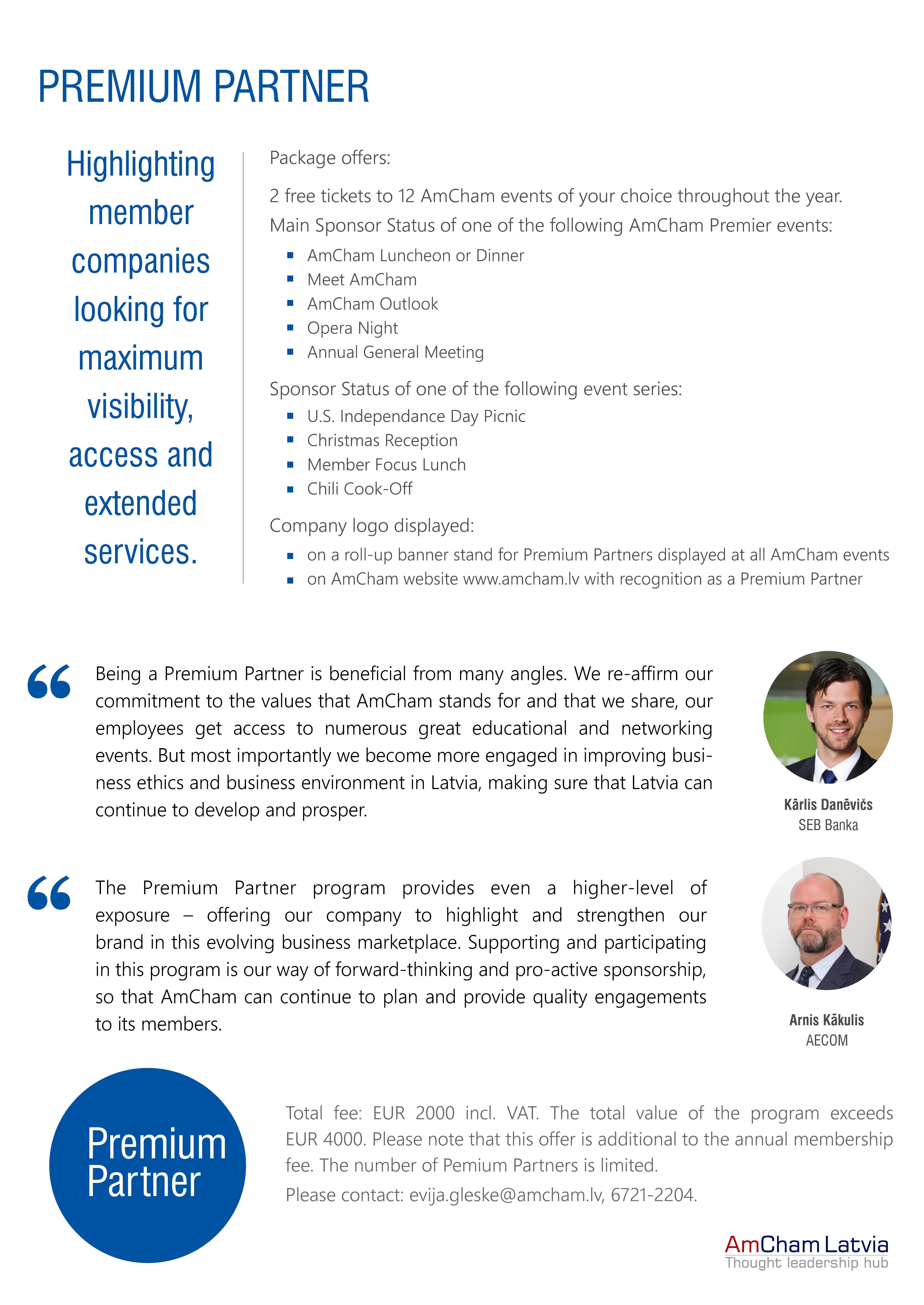 If you are interested in becoming a Premium Partner, please contact evija.gleske@amcham.lv or call +371 6721-2204.
AmCham works hard to accomplish its goals and is a voice in the business community that is heard.