The end of the Experience Economy?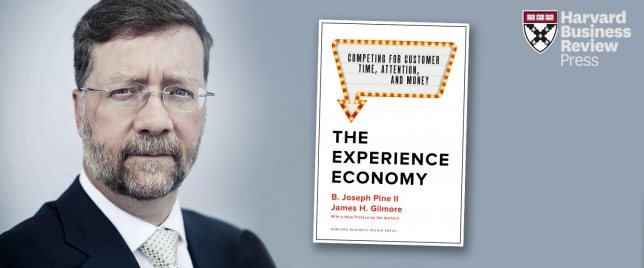 In partnership with Tatarklubben, AmCham held another educational virtual event: The end of the Experience Economy? on June 16 with Harvard Business Review author Joe Pine, Co-Founder of Strategic Horizons. Translated into 13 languages, The Experience Economy has become a must-read for leaders of enterprises large and small, for-profit and nonprofit, global and local. It helps companies create personal, dramatic, and even transformative experiences, offering the script from which managers can generate value in ways aligned with a strong customer-centric strategy.

Authors of the Experience Economy B. Joseph Pine II and James H. Gilmore are cofounders of Strategic Horizons LLP, an Ohio-based thinking studio dedicated to helping enterprises conceive and design new ways of adding value to their economic offerings. They are coauthors of Authenticity: What Consumers Really Want. Pine, who also wrote Mass Customization: The New Frontier in Business Competition, is a Senior Fellow with the Design Futures Council and a Lecturer in Columbia University's Master's Program in Technology Management. Gilmore is an Assistant Professor of Design and Innovation at the Weatherhead School of Management at Case Western Reserve University and a Batten Fellow at the University of Virginia's Darden School of Business.
The worldwide governmental response to COVID-19 has devastated many sectors of the global economy. And it is those enterprises firmly in the Experience Economy that have been most hurt - bars & restaurants, theatres, sporting events, etc. - for it is precisely in such places where people gather. Joe Pine, author of The Experience Economy, reveals what you as an enterprise - particularly one hard hit by the corona crisis - should do in response.
< Back to News

AmCham is based on values and behaviors that enable its members to fulfill a common purpose - a sustainable and transparent business environment, and we are truly proud to be a part of this growing community.
Edgars Skvariks, Corporate Public Affairs Manager at Bayer