Three Seas Summit and Business Forum
Jul 08 - Jul 09
from 12:00 till 13:30
Bulgaria hosted the Three Seas Initiative on July 8-9, 2021 in Sofia. During the summit ten AmChams signed a joint declaration in support for better infrastructure, diversified and secure energy sources and fast digitalization and innovation. The next Three Seas Summit is set to take place in Riga, Latvia in 2022.

Read all >
AmCham summer BBQ
Jul 07
from 18:00 till 21:00
Over 45 members gathered at the courtyard of Radisson Blu Elizabete Hotel to celebrate the summer season with a BBQ event. Welcomed by AmCham President Zinta Jansons, members were addressed by Richard Damstra, Acting Deputy Chief of Mission at the U.S. Embassy who delivered greetings on the occasion of 245th Anniversary of the American Independence Day. A special thank you goes to our host Radisson Blu Elizabete Hotel for delicious food and cozy location and to Chocolette Confectionary for supporting us with RED chocolate treats! We wish you a great summer and look forward to seeing you in-person at our next events in August!
Read all >
Economic prospects: Out of the woods yet?
Jun 08
from 13:00 till 14:00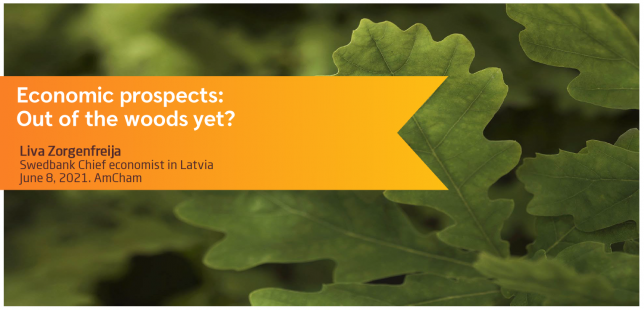 On June 8, Līva Zorgenfreija, Chief Economist of Swedbank Latvia provided an in-depth macroeconomic outlook and engaged in a lively discussion with members. While the Latvian economy did relatively well in 2020, the performance was worse than the rest of the Baltics, but strong growth is expected again in 2022.
Read all >
Being part of AmCham is a great way to maintain business contacts with entrepreneurs and professionals.
Normunds Bergs, Chief Executive Officer, SAF Tehnika