COVID-19 Related Threats & Economic Impact to Businesses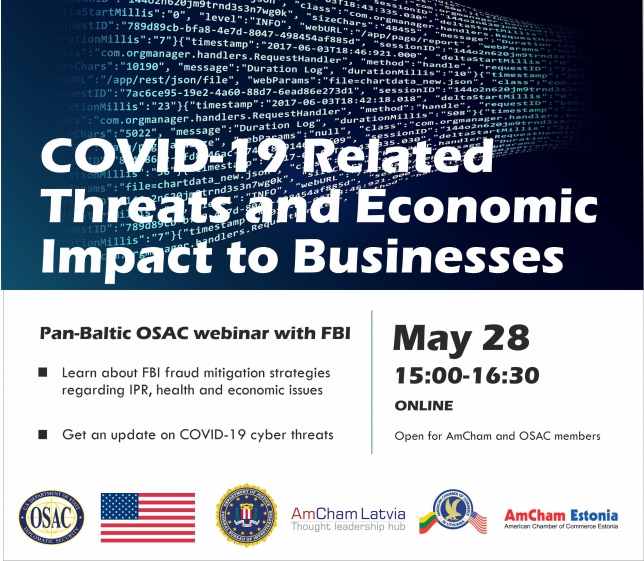 On May 28, all three AmChams in the Baltics - Latvia, Estonia and Lithuania held an educational and practical webinar on cyber security and COVID -19 related threats and economic impact, in cooperation with the FBI - Federal Bureau of Investigation and Overseas Security Advisory Council (OSAC) in the Baltic States. The event was co-hosted by U.S. Embassies across the Baltics.
The webinar covered a wide range of topics - fraud mitigation strategies regarding IPR, health, and economic issues as well as more general COVID-19 related threats.
< Back to News

AmCham and PwC share the same values and targets to achieve socially.
Zlata Elksnina-Zascirinska, Country Managing Partner at PricewaterhouseCoopers