Preserving jobs and other solutions in times of COVID-19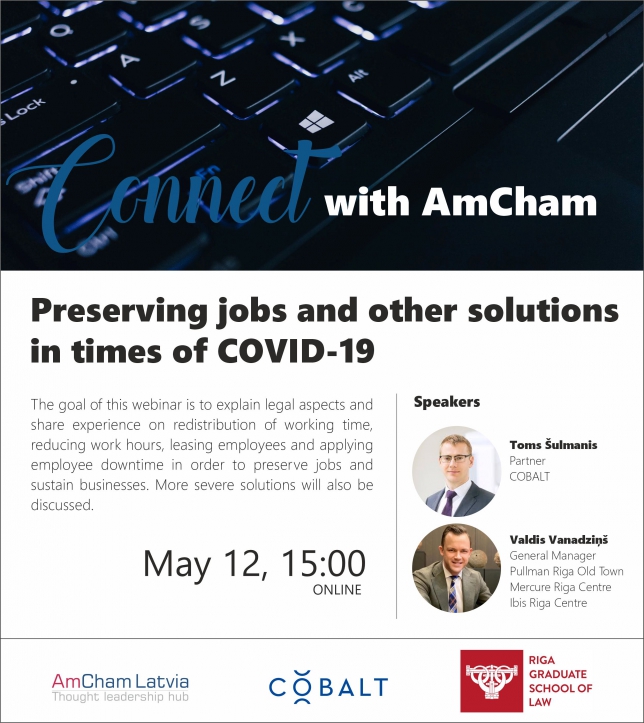 Our 7th webinar in Connect with AmCham series were joined by almost 30 members who got answers on questions related to legal aspects related to idle time, annual vacations, redundancy and more from Toms Šulmanis, Partner and Head of Employment & Immigration practice group at COBALT Latvia. In addition, Valdis Vanadziņš, General Manager at Pullman Riga Old Town Hotel shared his experience working in hospitality industry and managing to preserve jobs and sustain businesses.
The discussion was held under the Chatham House rules.  
Many thanks to Riga Graduate  School of Law for supporting our webinar on such a topical theme!
Speakers: 

Toms Šulmanis heads the Employment & Immigration practice group in COBALT Latvia. Toms has more than 15 years of experience in the fields of M&A, Corporate/Commercial, Real Estate and Employment, including representation of clients in acquisition and sale of trade centers, commercial and residential developments, advice on all aspects of construction process, drafting and negotiating of commercial leases. Toms has also represented clients in complex corporate and employment matters, like restructuring of operations, redundancies, dealing with trade unions.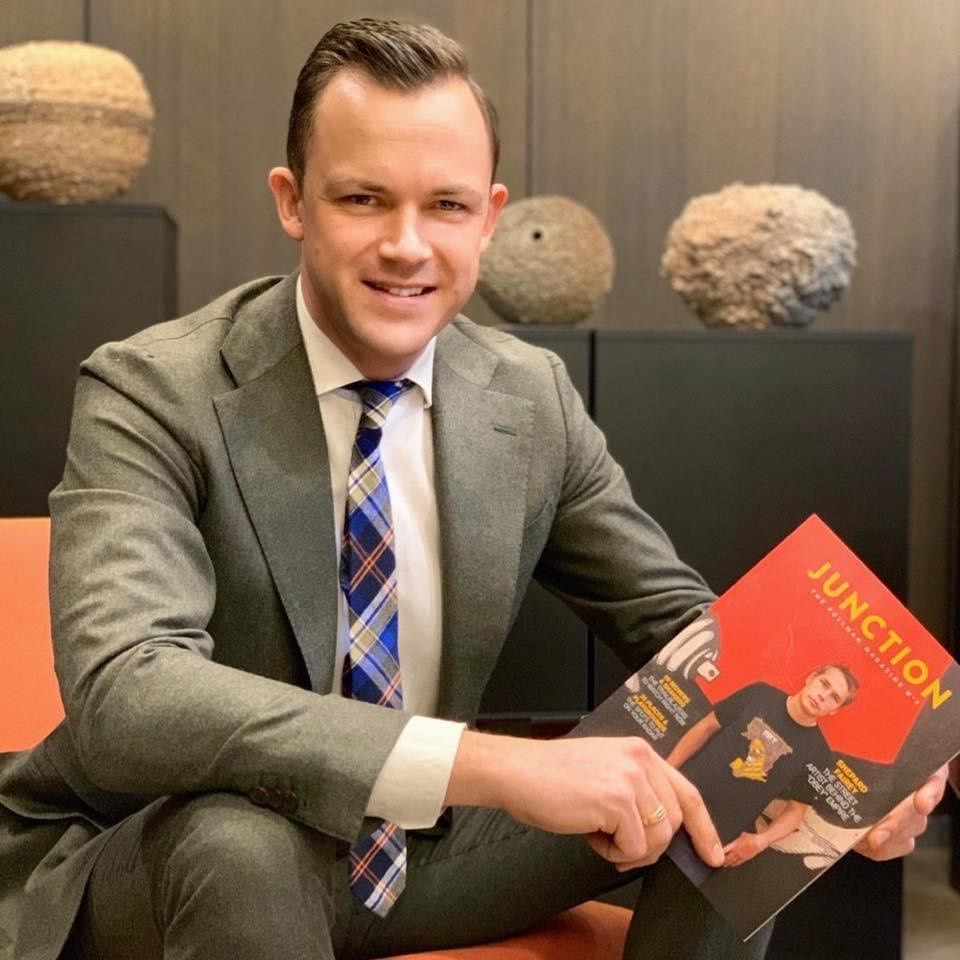 Valdis Vanadziņš, General Manager at Pullman Riga Old Town Hotel, Mercure Riga Centre, Ibis Riga Centre

AmCham webinars are organized in order to provide relevant expert knowledge and share best practices between members in the context of circumstances resulting from the global pandemic. We encourage our members take part in these webinar series both as experts and participants. Let us know if you have a subject to present or discuss in the new series!
< Back to News

We re-affirm our commitment to the values that AmCham stands for and that we share.
Kārlis Danēvičs, Board member, Head of Credits and Risk at SEB Banka