Post-election scenarios explored
Nov 29, 2018
Sorainen office, Kr. Valdemāra 21, 4th floor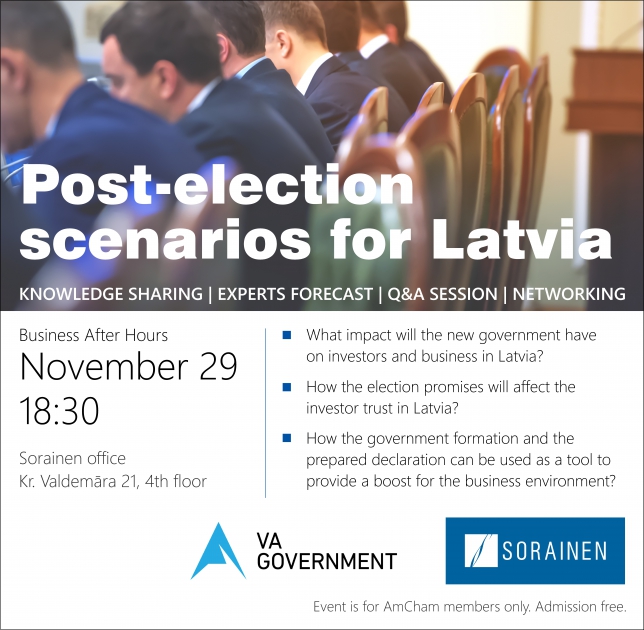 Amidst tough government formation talks, we invited our members to join the discussion on post-election scenarios for Latvia. The discussion took place as part of our monthly Business After Hours this time co-hosted by Sorainen and VA Government on November 29 at Sorainen office.
Members had the opportunity to engage in an interactive discussion with experts on the election results, government formation, preparation of the government declaration and its impact.
The program included an interactive Q&A session, networking and a door prize drawing. Members enjoyed the evening of networking with great food and coffee from Rocket Bean Roastery.
We are grateful to both of our members Sorainen and VA Government for hosting such a topical and educational event!
< Back to News

AmCham brings together companies from different industries & possibilities to improve a common ecosystem.
Valeria Kogan, Chairman of the Board of Smartomica