Fighting Financial Crime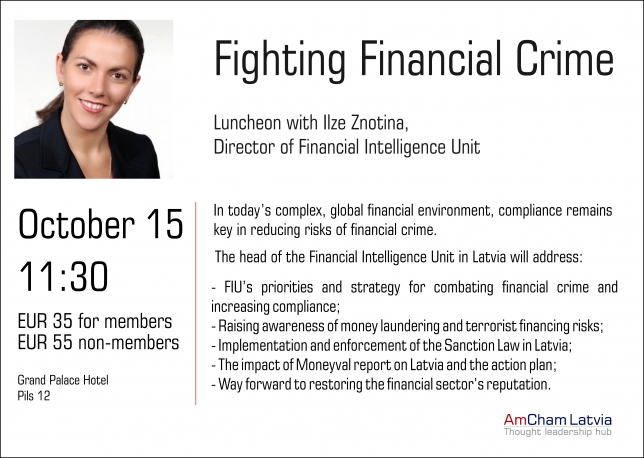 Luncheon on fighting financial crime in Latvia with Ilze Znotiņa, Director of Financial Intelligence Unit (FIU) took place Monday, October 15 at 11:30 at Grand Palace Hotel, Pils 12. Ilze Znotiņa, Director of FIU in Latvia shared her experience of regulatory issues in insolvency, anti-bribery and anti-money laundering, fraud and white-collar crime. She encouraged to strengthen the dialogue between FIU and private sectors in order to ensure the necessary information sharing and collaboration.
In today's complex, global financial environment, compliance remains key in reducing risks of financial crime.
The head of the FIU in Latvia addressed:
- FIU's priorities and strategy for combating financial crime and increasing compliance;
- Raising awareness of money laundering and terrorist financing risks;
- Implementation and enforcement of the Sanction Law in Latvia;
- The impact of Moneyval report on Latvia and the action plan;
- Way forward to restoring financial sector's reputation.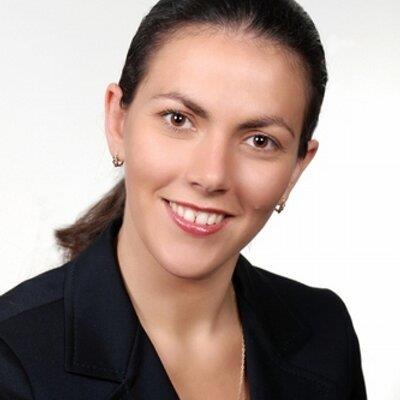 About the Speaker: 
Ilze Znotiņa is a Director of FIU Latvia as of 1 June 2018. Prior to joining FIU Latvia she has had a career as a sworn attorney-at-law specializing in dispute resolution. Her main areas of expertise included regulatory issues, insolvency, anti-bribery and anti-money laundering, fraud and white-collar crime. 


A former Partner of law firm Deloitte Legal, Ms. Znotina has represented a wide range of local and international clients in courts as well as performed an anti-fraud reviews at many international and local companies where she led investigation of corruption, false accounting, fraud, theft, asset recovery, tax evasion, money laundering and obstruction of justice cases. Her recent activities before the appointment related to leading the preparation of Latvian National AML/CFT Risk assessment and several sectoral assessments.

Ms. Znotina has submitted her doctoral thesis in the Faculty of Law, University of Latvia. She holds a Master degree in International and European Law from Riga Graduate School of Law and a Bachelor degree in Law from the University of Latvia. She is an author of a number of publications related to law, fraud and corruption as well as a frequent speaker on these topics.
< Back to News

AmCham provides S3 a great opportunity to connect with business community.
Agne Stojakove, Market Vice President, Country Manager Strategic, Staffing Solutions International