The wisdom of teams
Nov 02, 2018
Park Inn By Radisson Riga Valdemars, Krogus 1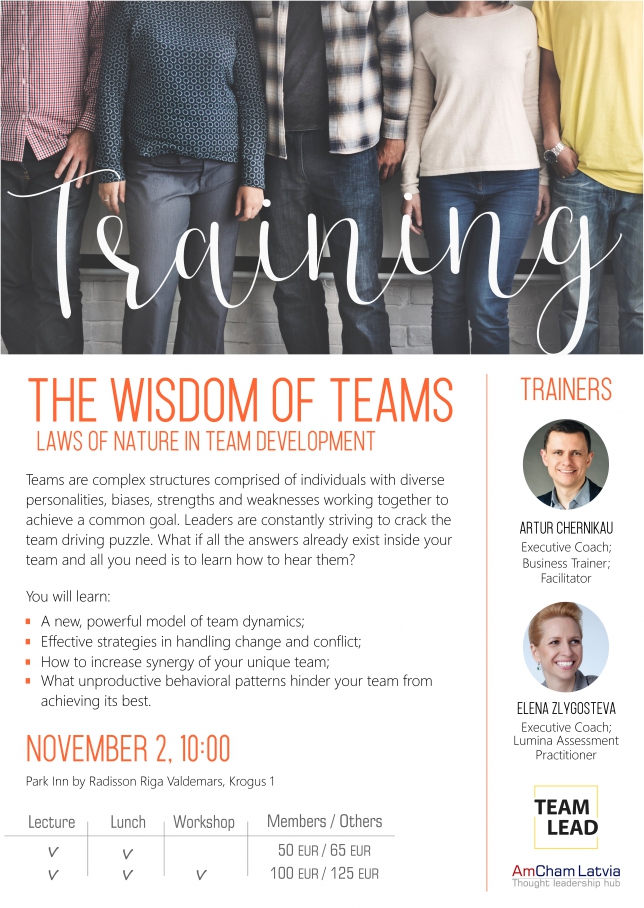 AmCham Latvia in cooperation with 
TeamLead
 hosted a training devoted to the development and management of successful teams on November 2 at the Park Inn by Radisson Riga Valdemara. In this training members gained an insight into functioning of their teams, studied effective strategies in handling change and conflict, and identified steps to increase synergy of their unique teams. First an interactive public lecture on team development took place, after which a more focused training session for a limited number of members was offered.
Major conclusions from the training included:
- The ultimate role of the leader is conversation facilitator;
- Key difference between manipulation and care is your intention;
- To keep your motivation up you might need to kill it and rebuild from the scratch once in a while. 
This training was the opportunity to refresh knowledge and gain new tools about facilitating team development. Thank you to our wonderful trainers for their contribution!
Trainers: 
Artur Chernikau
currently works as an Executive Coach and Business
Trainer,
and serves as Vice President of the International Coach Federation in Latvia. He is a fellow of Oxford Leadership, founder of TeamLead. Artur brings over 12 years of leadership experience from the financial and shared services industries with a passion for defining strategy, leading change, and cultural and organizational development. He has extensive experience engaging with culturally and geographically diverse teams as he has lived in multiple European countries, the United States, and Singapore. He has led training workshops for companies including MB Grupa, SEB Bank, KLIP Marine Shipmanagement,
Rosiner
Restaurants, the Cabot Corporation and others.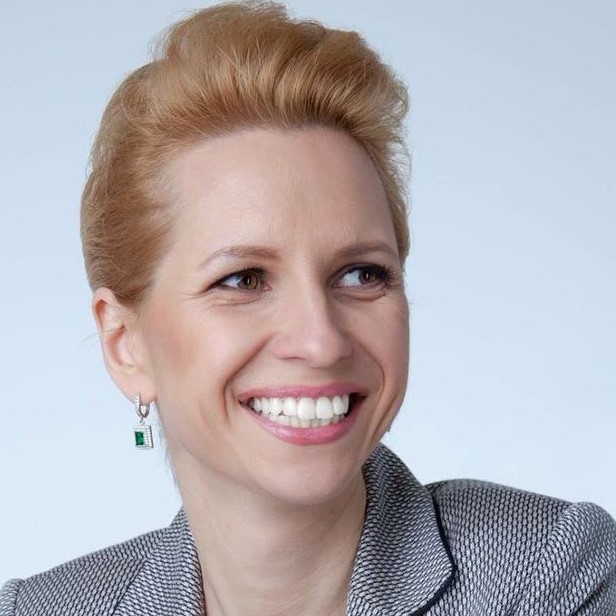 Elena Zlygosteva
currently serves as an Executive Coach at TeamLead and Lumina Assessment Practitioner. She is a Board member of the International Coach Federation in Latvia. Elena has over 20 years of experience in Human Resources field and career consulting within international companies.
 She works towards her purpose to make best global leadership development programs available to professional organizations in Latvia.
< Back to News

AmCham works hard to accomplish its goals and is a voice in the business community that is heard.
Filips Klavins, Managing Partner at Ellex Klavins