Tax Reform in a Nutshell
Oct 05, 2017
Sorainen office, Kr.Valdemara 21, 4th floor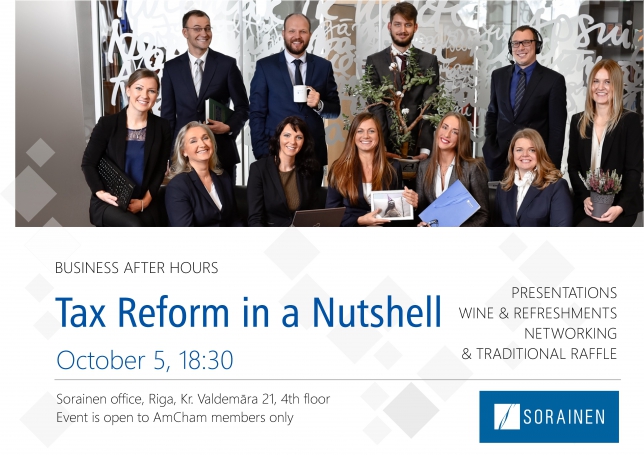 Our October Business After Hours was kindly hosted by our new member law firm SORAINEN. Around 30 members gathered at SORAINEN office where SORAINEN experts introduced them with the new Tax Reform and highlighted how to be prepared for it. The presentation was followed by traditional raffle, networking in the company of new and old friends, wine and great food.

SORAINEN is a leading regional business law firm with fully integrated offices in Estonia, Latvia, Lithuania and Belarus. Since its establishment in 1995, SORAINEN has been advising international and local organisations on all business law and tax issues involving the Baltic States and Belarus.
< Back to News

We re-affirm our commitment to the values that AmCham stands for and that we share.
Kārlis Danēvičs, Board member, Head of Credits and Risk at SEB Banka