Members learn about 3D printing
Oct 27, 2016
Brivibas gatve 224, korp. 5, 2nd floor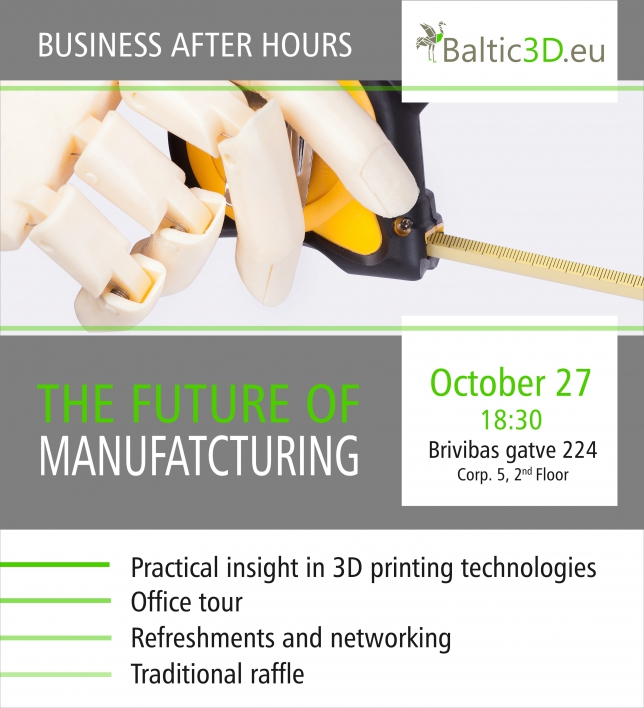 More than 30 AmCham members visited the office of our new member Baltic3D.eu on October 27 to learn more about 3D printing technologies and the complex process from an idea to the result. Managing Director of the company Janis Jatnieks introduced the company and members then were divided in three groups to learn in more detail about the different projects Baltic3D.eu does.
About Baltic3D.eu
Baltic3D.eu is the largest 3D printing service provider in the Baltic States. The company works with high-end industrial 3D printers and materials providing top of the class print quality and part accuracy. Baltic3D.eu began working with 3D printing technologies in 2013. Since then the company has provided services to more than 230 clients in Latvia and other countries in Europe. Click here to learn more.
< Back to News
We joined AmCham as a community of shared values to expand our access to global competencies and to foster the quality of the health ecosystem.
Agrita Kiopa, Vice Rector for Science, Riga Stradins University