Digging into modern technologies
Sep 26, 2016
Accenture, Brivibas gatve 214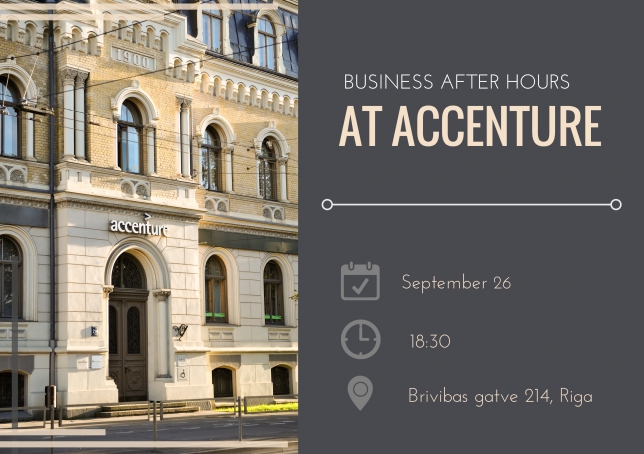 September Business After Hours were organized by Accenture Latvia at Accenture Office.
Around 40 members gathered to learn more about the latest technology trends to improve their business! Members took a glimpse at Data Analytics and Robotics and found out how enterprises can benefit from modern technologies. Presentations were followed by networking, refreshments and office tour.

About Accenture
Accenture is a leading global professional services company, providing a broad range of services and solutions in strategy, consulting, digital, technology and operations. The company develops and implements technology solutions to improve clients' productivity and efficiency—and may run parts of their operations on their behalf, enabling their clients to become high-performance businesses and governments.
Click here to learn more.

< Back to News
Being part of AmCham is a great way to maintain business contacts with entrepreneurs and professionals.
Normunds Bergs, Chief Executive Officer, SAF Tehnika