Empowering women in the digital world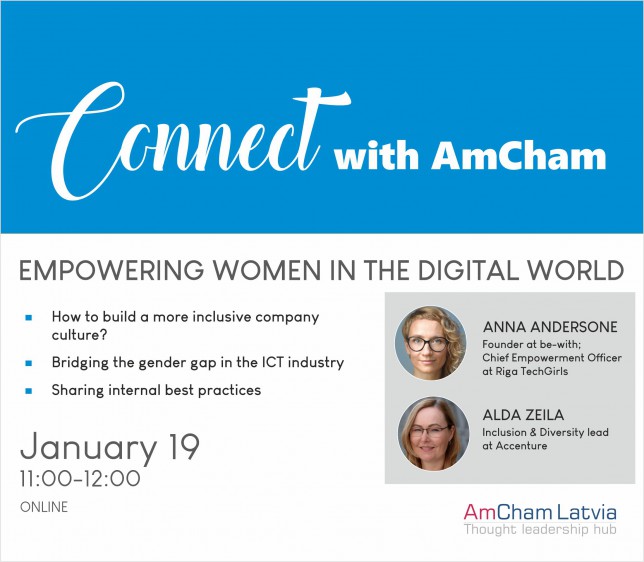 Our first Connect with AmCham webinar of 2022 on diversity and inclusion in the workplace and ways to build a more inclusive culture for women in the ICT sector was joined by two inspiring women Anna Andersone, Chief Empowering Officer at Riga TechGirls and Alda Zeila, Inclusion and Diversity Lead at Accenture. They shared best practices of empowering women to start their journey in the digital world.
Experts also explored the existing gender gap and its causes, COVID-19 impact on women and importance of boosting confidence and lifelong learning approach to integrate more women in ICT sector.
About the Speakers: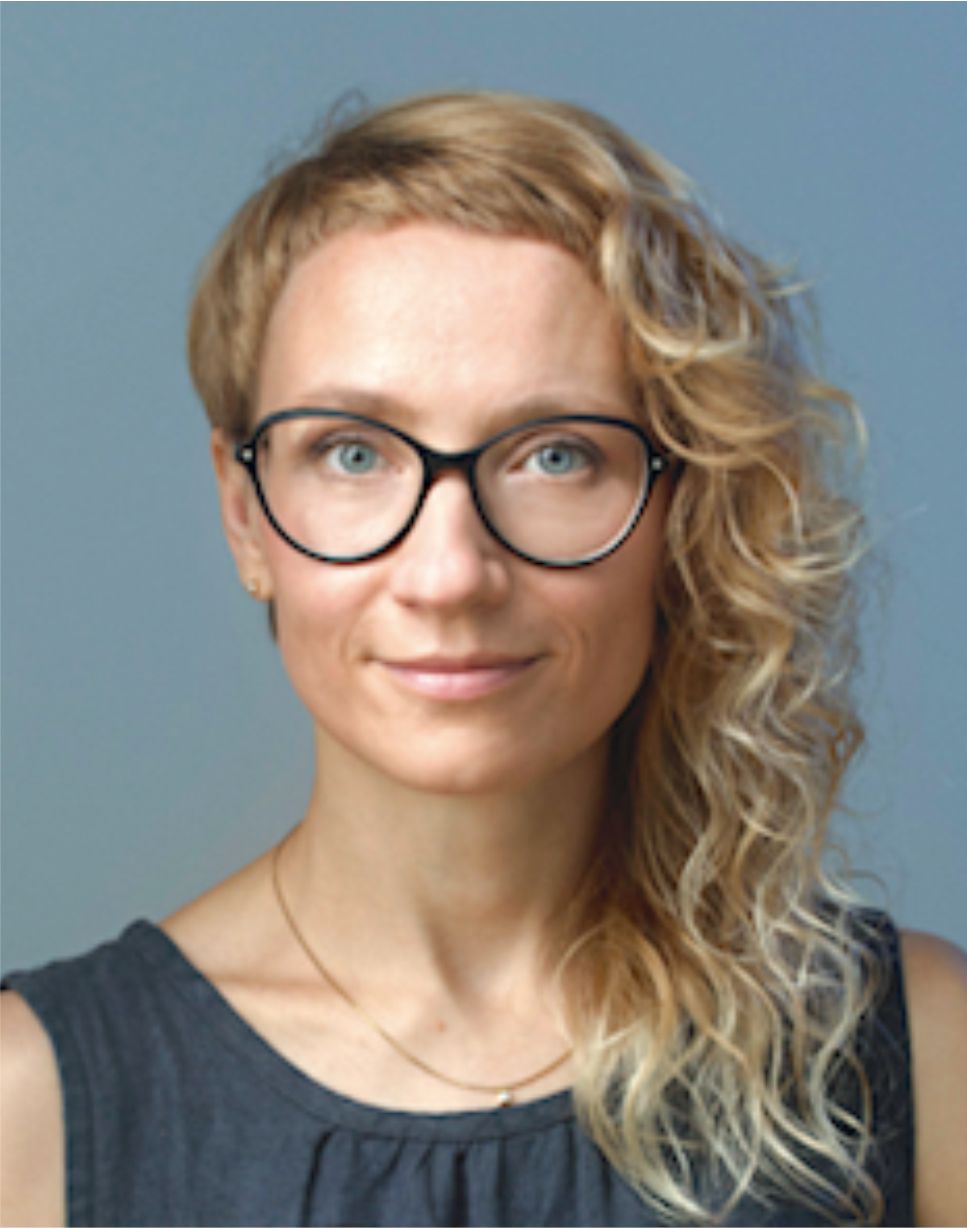 Anna Andersone is one of the startup ecosystem leaders in Latvia and Chief Empowerment Officer of the Riga TechGirls movement. Her background and experience lies within building design and tech companies like FROONT, berta.me and HungryLab and supporting the start-up ecosystem in Latvia by founding designer and developer co-working space THE MILL, being on the board of TechHub Riga and actively being outspoken about gender equality in tech. She has grown the Riga TechGirls community supporting women in IT at a start-up acceleration rate, training more than 4000 women in 2020 and more than 6000 in 2021. Currently she is also developing her brand and special clothing that promotes hugs and touches for warmer relationships: bewithclothing.com
Alda Zeila is an IT professional of 18+ years. Her career journey has given her an opportunity to learn the essence of Software Development business starting from a junior Software Developer role to a Delivery Lead role for large engagements. Aldas' career journey has crossed 2 continents. Her IT career with Accenture started in Toronto, Canada and continued in Riga, Latvia. Her current role focuses on growing Accenture Project Control Services (PCS) business in Nordics and helping to mobilize Lithuania office. She is leading a team of 210 highly motivated PCS individuals that inspire her to be better every day. On top of her main responsibilities, Alda invests in her passions through spearheading Inclusion & Diversity as well as Change Enablement at Accenture Baltics. Alda believes that being authentic and working in an environment that is well structured and has strong communication culture is key to attracting and keeping motivated people.
Connect with AmCham online webinars aim to share knowledge of our members, as we navigate through the COVID-19 crisis. If you would like to share best practices in your area of expertise that could be helpful for the international business community, we are here to listen and learn from you!
< Back to News
Being part of AmCham is a great way to maintain business contacts with entrepreneurs and professionals.
Normunds Bergs, Chief Executive Officer, SAF Tehnika