Members of AmCham and BritCham support breast cancer charity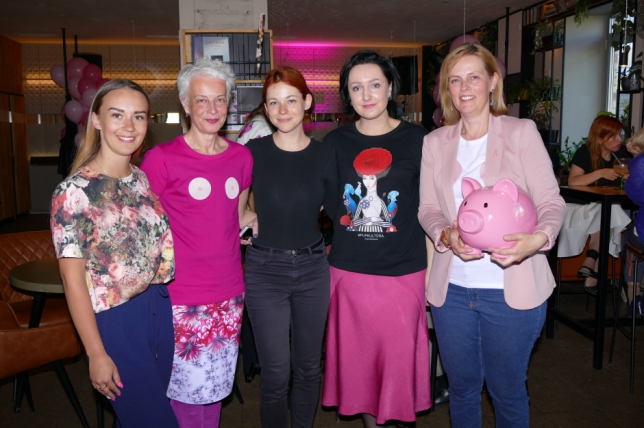 Over 50 members and friends were invited to exclusive Bingo evening on May 16 at club PIENS, organized by The Pink Train Foundation breast cancer charity. Over drinks, snacks, bingo games, live music and a raffle with fun prizes AmCham and BritCham members learned about the new movement #PUPKULTŪRA*.
In cooperation with the socially responsible business community and private sponsors, the foundation supports women in Latvia affected by breast cancer. The movement's main aim is to reduce the stereotypes and fears associated with this disease, so that breast care becomes a part of everyday life and culture.
585 EUR were collected during the evening for a really good cause and this amount will cover 29 individual consultations of a psychologist or a psychotherapist for women affected by breast cancer.

*the name of the movement derives from the concept POPCULTURE - in this case meaning the culture of breast care.
< Back to News

AmCham is a great platform for companies and individuals sharing the same values.
Aigars Milts, Chief Executive Officer of IIZI Brokers