AC Hotel by Marriott Riga becomes a member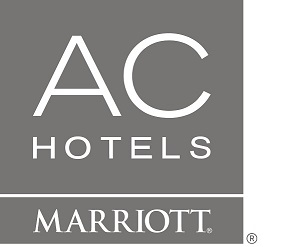 AC Hotel by Marriott Riga
 has joined the Chamber as a Corporate member. AC Hotel by Marriott Riga is the first brand new Marriott Chain hotel in Latvia, which opened in late June 2019. Conveniently located in the charming Art Nouveau district in Riga City Centre, this modern hotel will let you escape the noise of central area while being only minutes away from Riga Old Town and city's main attractions. The hotel offers an urban, modern, high-style design and carefully edited hotel experience - for a feeling of harmony and creativity. Featuring 239 hotel guest rooms and suites, AC Hotel by Marriott Riga also offers 4 multi-functional conference rooms situated on the hotel's upper floor, with the capacity of the largest meeting room being 160 guests. Conference rooms are fulfilled with the day light and feature an inspiring panoramic view of Riga Old Town. It is surrounded by delightful restaurants, cozy cafes and gourmet stores, museums and art galleries, Art Nouveau buildings, sports facilities, concert and event venues.
In the Chamber it will be represented by Mārtiņš Grundmanis, General Manager.
< Back to News

AmCham brings together companies from different industries & possibilities to improve a common ecosystem.
Valeria Kogan, Chairman of the Board of Smartomica