Accenture, airBaltic and Chocolette Confectionary named among best exporters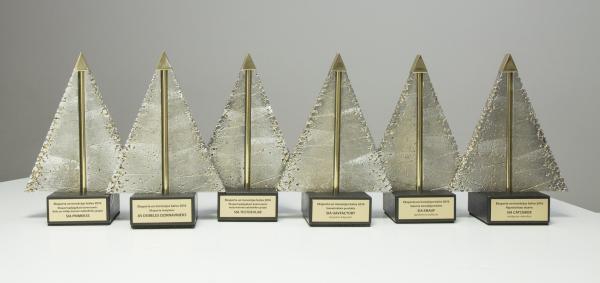 For the 14th year, the Investment and Development Agency of Latvia (LIAA) and the Ministry of Economics organized the annual Export and Innovation Awards, celebrating the leading exporters and most innovative companies in Latvia. We are proud of our members' achievements in 2018: Air Baltic Corporation (airBaltic) was awarded as a Leading Exporter or Export Champion, Accenture reaped laurels in the category Best Large/Medium Exporter and Chocolette Confectionary in the category Industrial Design.
The goal of the awards is to promote the competitiveness of companies in local and foreign markets, to foster growth in the quality and quantity of exports, to generate products with high added value, and to further innovation by evaluating results and identifying successful partnerships and products. The evaluation of Latvian companies takes place in the following categories:
• Leading Exporter;
• Best Large, Medium and Small Exporter;
• Innovative Product;
• Import Substitute Product;
• Industrial Design.
The evaluation of applicants is held in two rounds, including visits to the companies and presentations about the products or services nominated for each award. Applicants in the category of Leading Exporter (Exporter of the Year) are nominated by a special jury, based on information about a company's export activity and strategy for sustainability development.
The winners of Export and Innovation Awards 2018 were presented at ceremony held on December 13 in Riga, Latvia.
< Back to News
I look forward to promoting stronger U.S.-Latvia ties and working with AmCham members to ensure Latvia is a trusted destination for international business.
John Tully, Chairman of the Board of MikroTik