AmCham board measures performance and sets targets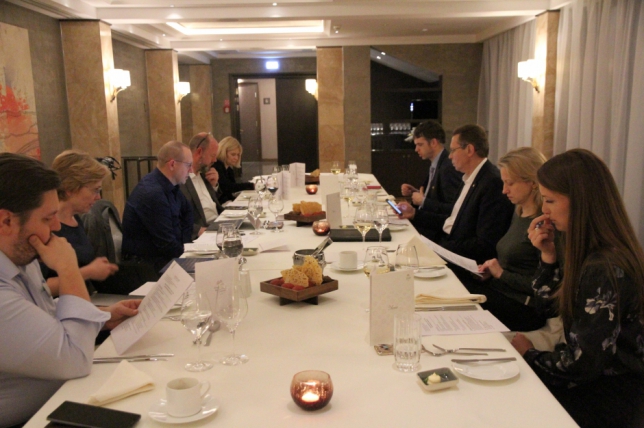 On January 11, AmCham Board and Staff kicked-off the event season with semi-annual strategic meeting to decide upon Chamber's priorities in 2018 at Grand Hotel Kempinski Riga. The event started with a small tour around the recently opened hotel premises, followed by the meeting. The Board meets twice a year outside its monthly meetings for a focused, strategic session to set the future direction and review the Chamber's performance.
Key priorities for this year will be as follows:

1) enhancing trade, including trade and investment between Latvia and the US with focus on investment attraction;
2) preparing the future labor force in Latvia and mainly workforce mobility by organizing the AmCham Outlook on smart immigration and workforce mobility policies;
3) ensuring safe business and investment climate in Latvia by addressing corruption problems.
< Back to News

Membership is an attestation that we belong to the modern Latvian business community.
Dace Silava-Tomsone, Managing Partner, COBALT