AmCham raises €2500 for charities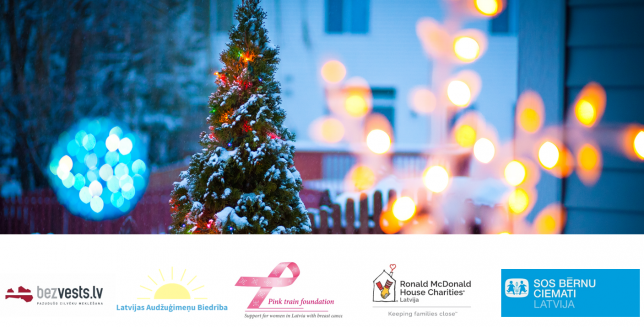 Rather than buying a traditional Christmas card, we decided to make a donation to our principal charities: BEZVESTS.LV, Latvian Foster Family Association, RMHC Latvija (Care Mobile), Pink Train Foundation and SOS Children's Villages in Latvia this year. Along with donations received through our Virtual Christmas Charity raffle on December 10, the total of €2500 was transferred to the charities. 
AmCham members speak about their support to our principal charities in the following videos below:
We couldn't have done it without our members and supporters who donated goods and services to support the raffles. We are grateful to ATU Duty Free Riga, CBRE Baltics, Citadele bank, Cognizant Latvia, Encompass Digital Media Latvia, Hilton Garden Inn Riga Old Town, Indian Raja, Nasdaq Riga, R.B. Management and SEB bank.
As a result many children in Latvia will be able to receive free healthcare services and family-based support. It will also help the only volunteer organization providing missing persons search in Latvia. 
Thank you to all our members for your continued support throughout this past year and for your donations! 
We understand that you may not be able to volunteer time or effort this season, but don't undervalue how far a euro can go. Donations are what keep charitable organizations running.
Let's continue to spread some Christmas cheer!
< Back to News
I look forward to promoting stronger U.S.-Latvia ties and working with AmCham members to ensure Latvia is a trusted destination for international business.
John Tully, Chairman of the Board of MikroTik