AmCham Yearbook now available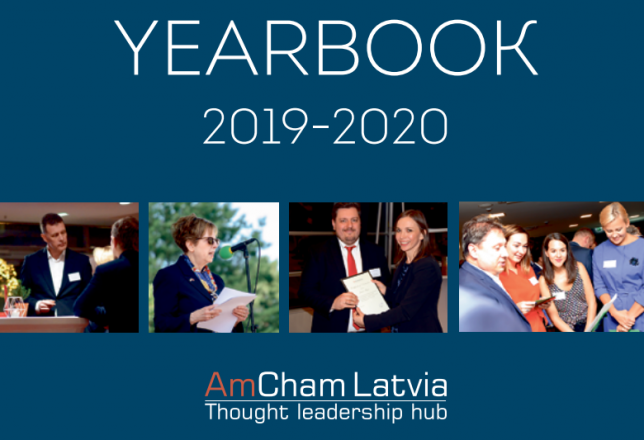 We have just published our annual Yearbook for 2019-2020. Let us know if you would like additional printed copies.
This annual publication is filled with our initiatives, accomplishments and numerous programs that took place during our last membership year. It features our membership directory, offering useful reference for any international company willing to do business in Latvia and looking for business connections. The Yearbook also offers valuable information on services and benefits available to you, in addition to access to our global AmCham network in the U.S., Eurasia and Latvia.
Key features of this edition include:
A complete listing of AmCham member companies including their industry;
Highlights of our past events and activities;
Global AmCham network's key contact information;
Detailed information regarding AmCham Latvia's benefits and services.
We cordially thank the following sponsors for helping make this publication a reality:
Air Baltic Corporation
AVITUS Group
International School of Latvia
Latvia Tours
Luminor Bank
Printify
< Back to News

AmCham reflects our values and enables us to meet similarly-minded people.
Daiga Auzina-Melalksne, Chair of NASDAQ Riga