AmChams from Europe visit Silicon Valley and Washington DC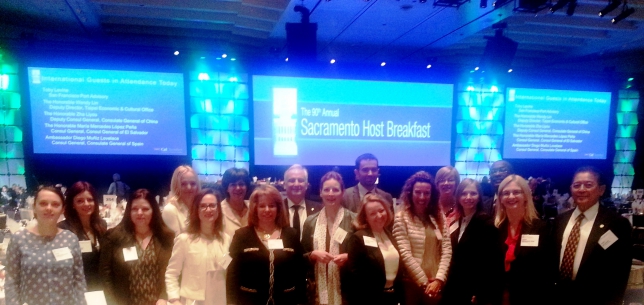 From May 25-June 2 representatives of 25 American Chambers of Commerce from Europe met in Northern California and Washington, DC for a series of high-level meetings and company visits as part of their Annual Transatlantic Conference in the US. AmCham Latvia was represented by Liga Smildzina-Bertulsone, Executive Director.
During the conference, AmChams in Europe (ACE) launched 2015 Case for Investing in Europe which aims to promote US investment in the EU. The report by Joseph Quinlan, Fellow at Johns Hopkins, shows that the transatlantic partnership is critical to the long-term health of the global economy and that Europe remains the most profitable region in the world for US companies.
The publication was launched at the California Chamber of Commerce in Sacramento at the International Trade Forum featuring David O'Sullivan, EU Ambassador to the US, Marjorie Chorlins, VP for European Affairs, US Chamber of Commerce and Kurt Tong, Ambassador/Principal Deputy Assistant Secretary, State Department as speakers.
Representatives from European AmChams took part in the 90th Annual Host Breakfast bringing together over 1000 California leaders and decision-makers including Governor Brown as the keynote speaker.
The delegation had a chance to visit a number of companies based in Silicon Valley and the Bay Area:
Blue Diamond Growers
Tesla Motors
Genentech
Hewlett Packard
PARC
McKinsey
Airbnb
In Washington DC the delegation met with senior U.S. State and Commerce department officials and Tom Donohue, President of the US Chamber of Commerce to receive timely information about the US political and economic climate.
Each year, executives from AmChams in Europe gather in the United States to meet with companies, organizations and key government agencies. The purpose of these visits is to learn about the current US business and political climate and to engage with American companies.
< Back to News

AmCham represents the interests of its members, making membership a valuable asset.
Matiss Kukainis, Partner at Spigulis & Kukainis