AmChams meet for Transatlantic Conference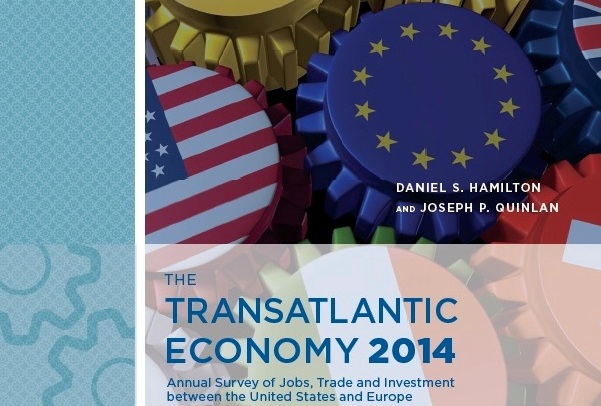 On March 26-28, 40 representatives of 26 AmChams in Europe met in Brussels for the Transatlantic Conference and AmCham EU's 11th annual Policy Briefing.

AmChams in Europe members participated in a two-day conference which consisted of interactive panel sessions, guest speakers and working lunches, aimed to present to the AmChams the policy issues being discussed in Brussels and allow them to engage with key EU stakeholders and develop their network outside their Member State.

The program kicked-off with a Transatlantic Cocktail at the AmCham EU office with Member State and EU stakeholders, senior U.S. Mission staff, members of AmCham EU and Executive Directors from across Europe.
On 27 March at the 2014 Transatlantic Conference a study by Daniel S. Hamilton and Joseph P. Quinlan The Transatlantic Economy 2014 was launched. In the context of the Transatlantic Trade and Investment Partnership (TTIP) negotiations, the study provides key insights about the U.S. and Europe in the global economy, with important implications for policy-makers, business leaders and local officials.
Read the Executive Summary

Read Volume I: Headline Trends

Read Volume II: State-by-State and Country-by-Country
The second part of the program was devoted to exchanging best practices on EU policy with experts on the Transatlantic Trade and Investment Partnership (TTIP), transport and environmental legislation, healthcare, anti-corruption and bribery, security and defense, providing insight and guidance for the AmChams to develop cohesive and valuable messaging at Member State level.
The Brussels Briefing closed on 28 March with a working lunch with Shawn Donnan, Word Trade Editor, Financial Times who gave wide-ranging comments on the transatlantic relationship between the EU and U.S.
< Back to News

AmCham and PwC share the same values and targets to achieve socially.
Zlata Elksnina-Zascirinska, Country Managing Partner at PricewaterhouseCoopers