Andzelika Berga becomes Head of People and Culture at Luminor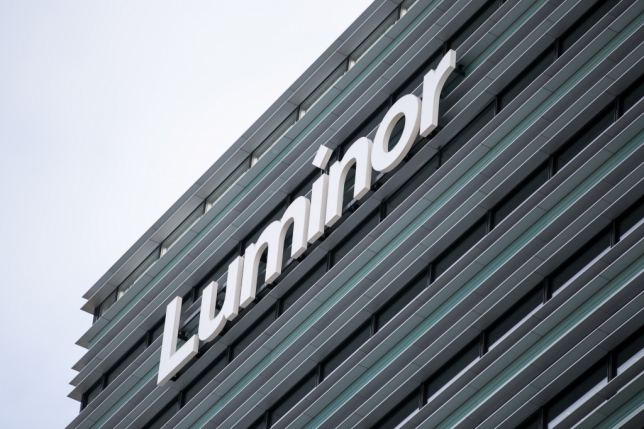 Andzelika Berga, who earlier performed the same functions at the international lending platform TWINO, has joined Luminor management team as Luminor Head of People and Culture. Her professional challenge will be creation of a modern workplace in Luminor for the best industry professionals to fulfil their ambitions and work on employer brand and internal culture.
"We would like to create a motivational work environment, promote learning and growth, run effective performance management practices and truly live our values. ​To move forward and execute, we are strengthening our team and inviting to join new people management professional," says Erkki Raasuke, Luminor CEO.
"We have to stop seeing people as resources used to reach the employers' goals. Employees have to be the core and the heart of every company", believes Andzelika Berga. "Due to stereotypes the position of HR manager is often associated with recruiting, dismissing and payroll issues only. I would like to move in a completely different direction with a particular focus on excellent work experience, thus contributing to creation of innovative work environment, shaping of relationship culture and truly motivating the employees to show up at work. Employees are not just to exist; they need to be involved and to feel satisfaction and see the purpose of their input".
Andzelika Berga combines the experience of managing human resources in Swedbank Latvia with a successful and noticeable work, building the employer brand and engagement activities at a Europe's fastest growing fintech environment P2P lending marketplace company TWINO.
"My passion is people and culture of companies. I believe - employee attitudes can make or break the business. It will be a professional challenge for me to work on Luminor employer brand improvement, to continue shaping the new identity, create result-oriented cooperation culture," says Andzelika Berga.
< Back to News
I look forward to promoting stronger U.S.-Latvia ties and working with AmCham members to ensure Latvia is a trusted destination for international business.
John Tully, Chairman of the Board of MikroTik