Baltic-American Dialogue program open for applications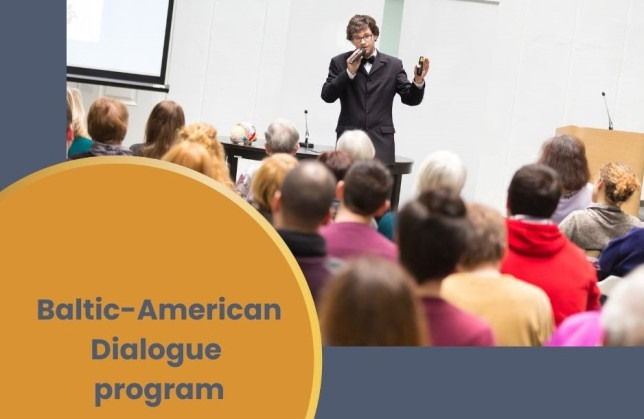 The Baltic-American Freedom Foundation (BAFF) calls for applications to the Baltic-American Dialogue program. All NGOs, public institutions, schools, universities, and chambers planning to invite lecturers or experts from the U.S. for the events and projects taking place in the Baltic countries are welcome to submit their applications. BAFF will provide successful applicant organizations with financial support up to 10 000 USD dollars to sponsor American speakers on topics of mutual importance and interest.
The program fosters the exchange of ideas between the Baltic States and U.S. and stimulates international collaboration. Applicant organizations are encouraged to design projects based on the interests of their unique needs. Application deadline is January 15, 2023.
Find out more about the program and application procedure on BAFF website.
The mission of BAFF, Baltic-American Freedom Foundation is to enrich the ties between the United States and Estonia, Latvia, and Lithuania through programs of education and exchange centering on economic growth and democratic processes.
Additional information:
Ilze Bembere
BAFF Representative for Latvia
ibembere@ciee.org
www.BalticAmericanFreedomFoundation.org
< Back to News

Membership is an attestation that we belong to the modern Latvian business community.
Dace Silava-Tomsone, Managing Partner, COBALT