AmCham leadership meets Ambassador Robinson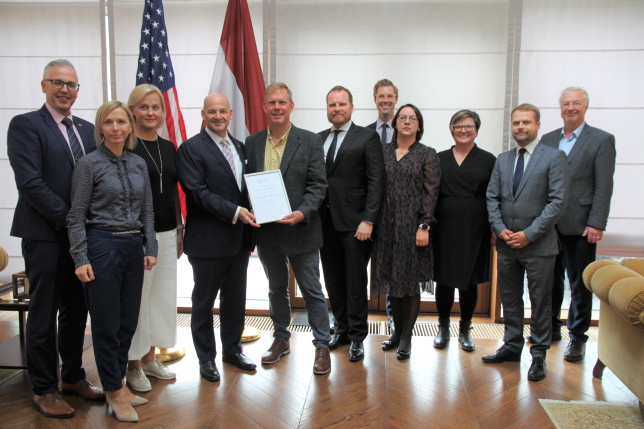 On August 31, the AmCham board and staff met with Christopher Robinson and his team for brunch at the Ambassador's residence at Bergs Bazaar. It was a great opportunity to discuss mutual cooperation and brief the Ambassador on AmCham's current priorities - fostering trade and investment between Latvia and the U.S., improving the business and investment climate in Latvia, and enhancing Latvia's human capital.
The Ambassador was interested in learning more about the obstacles U.S. investors are currently facing, including certain security and economic development issues that have become even more important in light of the ongoing war in Ukraine.
We look forward to our next meetings and even closer cooperation with the Embassy under Ambassador Robinson's leadership!
< Back to News
AmCham is a 'must-join' organization for any company of scope or international ambition.
Karlis Cerbulis, Senior Vice President of NCH Advisors, Inc.