Call for all entrepreneurs!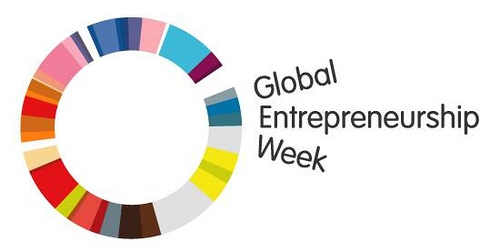 Are you a promising Latvian entrepreneur or do you know someone who is looking to take their business beyond Latvia?
In celebration of Global Entrepreneurship Week, the U.S. Embassy will host an Entrepreneurship Seminar on Thursday, November 13. Top local and U.S. businesspeople and thinkers on entrepreneurship and innovation will lead a full-day interactive event to help promising Latvian entrepreneurs from local small and medium enterprises (SMEs) take their businesses to the next level and build networks of entrepreneurs facing similar challenges.
This will be a great opportunity to interact with a range of high profile speakers such as Robbie Vitrano (Naked Pizza, Incubator Idea Village), Juris Ulmanis (Experiential Solutions, Riga Business School), Marianna Minigubajeva (Minigubajeva Consulting) and others who will share their personal experiences as entrepreneurs and discuss topics such as marketing, finance, and networking.
The U.S. Embassy in Latvia is currently seeking nominees from all sectors including entrepreneurs or established entrepreneurs who are looking to access markets beyond Latvia. We encourage you to apply here.
You are welcome to encourage other potential nominees to apply for this challenging opportunity and take part in a business incubator for a day!
< Back to News

AmCham is a place to meet representatives of other industries and understand the business environment.
Signe Velina, Market Access Manager Latvia of Johnson & Johnson