Call for participants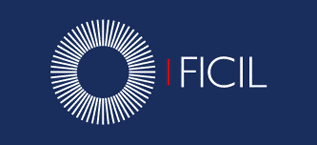 AmCham, as an Associate member of Foreign Investors Council in Latvia (FICIL), is invited to delegate its members to take an active part in the working groups aiming at proposing constructive recommendations to the government on a variety of issues.
FICIL is a business organization made up of the largest foreign investors in Latvia and 10 chambers of commerce. FICIL's mission is to improve the business environment and grow foreign investments in Latvia through active dialogue with the government. Since 1999 FICIL meets annually with the Latvian government at a High Council meeting, providing expertise and recommendations on Latvia's economic development.
As a member of the Foreign Investors Council of Latvia (FICIL), AmCham invites its members to participate or continue taking part in the working groups of FICIL to discuss the following topics:
• Sustainable construction;
• E-Governance;
• Intellectual Property Rights (IPR) protection;
• Public private Partnership
• Tax issues;
• Court System efficiency;
• Healthcare system work;
• EU Funds work group.
If any of these themes are of relevance to you and you feel you can contribute your expertise, please let us know until October 7 by sending an e-mail to
ieva.melngaile@amcham.lv
with the name and e-mail address of the representative who would take part in the WG meetings. Working Groups will begin to convene as of mid-October.
< Back to News

AmCham and PwC share the same values and targets to achieve socially.
Zlata Elksnina-Zascirinska, Country Managing Partner at PricewaterhouseCoopers