CBRE Baltics MarketView: investment volume down 11%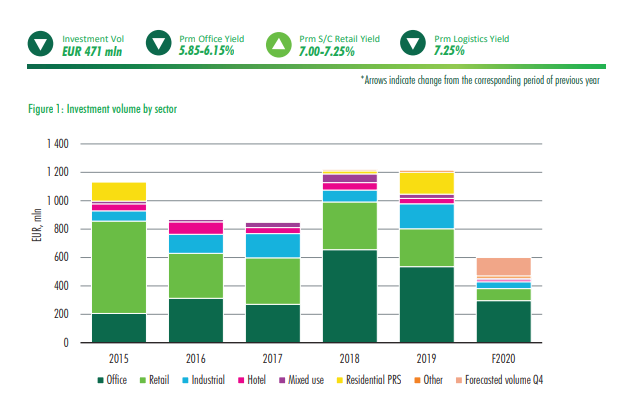 CBRE Baltics has recently published their latest Baltics Investment Market Review. The pandemic had a significant effect on the commercial real estate market in Europe and the Baltics. The investment volume in Europe for the first nine months reached EUR 184 bln, 11% down on the same period last year. In the Baltics for the first three quarters the investment market contracted more than one third to EUR 471 mln, compared to the same period a year ago. The investment market was weaker as the pandemic caused a short-lived termination of activity.
Properties in more affected sectors, such as hotels and shopping centers, are in certain cases, being considered for sale at higher yields and distressed prices. On the other hand, prime offices and industrial assets, as well as residential rental with reliable tenants and low vacancy, will continue to trade well and observe yield contraction.
The entire CBRE Baltics MarketView on the commercial real estate investment market is available 
here 
< Back to News

Roche Latvija is pleased to be part of the AmCham community.
Rauls Vēliņš, General Manager, Roche Latvija