Christmas cards with a good cause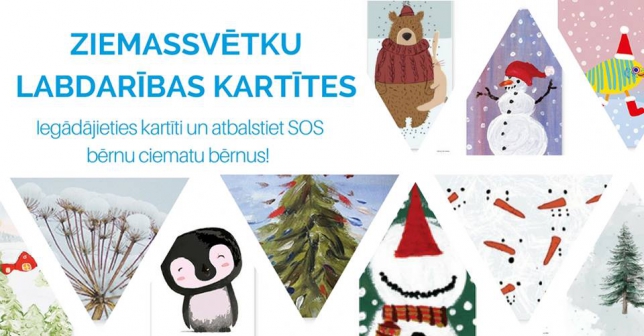 By choosing these Charity Christmas Cards and sending them to your friends and family, colleagues and corporate partners, you can become a guardian angel to the children in need and contribute to our common future. Your season's greetings and warm wishes will reach out much further than you expect and will brighten up this Christmas for children living in SOS Children's Villages, SOS Youth House as well as for children and families with help of SOS Support Centers.
Christmas cards of SOS Children's Villages are created both by their children and their friends - professional painters. This year they are offering 30 different card designs. All designs are available on their website:
https://www.sosbernuciemati.lv/lv/labdaribas-veikals/
.
< Back to News

AmCham works hard to accomplish its goals and is a voice in the business community that is heard.
Filips Klavins, Managing Partner at Ellex Klavins