Citadele Group's profit reaches EUR 14.9M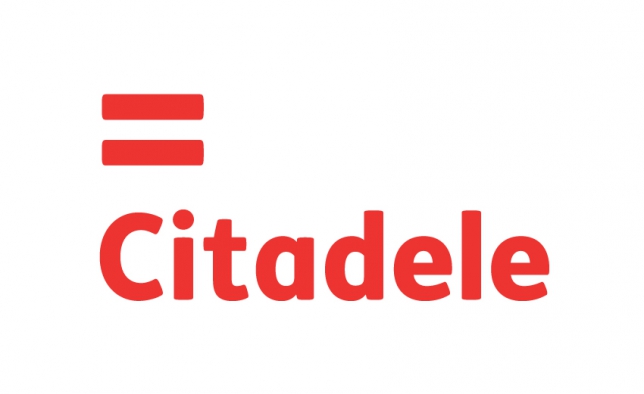 During the first half of 2015, Citadele Group's profit reached EUR 14.9 million, which is a 3 % increase compared to 1H 2014. "Private investors' becoming part of the bank's shareholder structure marked the beginning of a new development phase for Citadele. This year is notable for investments in the bank's development," comments Guntis Beļavskis, CEO of Citadele banka.
"This is the year of investments for Citadele. We are already actively working on introducing the bank's long-term strategy in order to provide our clients with products and services that are modern and easy to understand, and match their needs," explains Guntis Beļavskis.
"Citadele's new shareholder structure, consisting of the European Bank for Reconstruction and Development and an international group of investors represented by the US investment company Ripplewood Advisors LLC, marks the beginning of a new development phase in Citadele's history. The shareholders' and management's vision is to develop Citadele into the leading bank in terms of quality and product diversity in Latvia and, later on, in the Baltic states.
Members of Citadele's Supervisory Board possess extensive expertise and experience in various business areas. This gives us the opportunity to acquire new skills and knowledge in order to develop the bank's services rapidly for our clients' maximum comfort.
During the first half of this year, we launched two new products for the Latvian market: MobileScan on-line banking authorization tool that is integrated in a mobile app, and a payment card with an embedded e-ticket function that can also be used as an electronic ticket for rides on public transport in Riga. Citadele banka is the first one to offer such solutions in the Baltic states.
Our goal is to combine the knowledge and experience of the bank's shareholders and Supervisory Board members with our employees' enthusiasm and professionalism in order to provide the Latvian and Baltic population and enterprises with new opportunities," adds Guntis Beļavskis.
< Back to News

AmCham represents the interests of its members, making membership a valuable asset.
Matiss Kukainis, Partner at Spigulis & Kukainis