COBALT joins Mindful Business Charter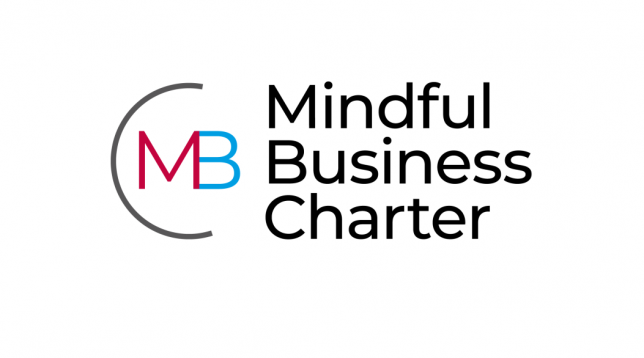 COBALT offices in Estonia, Latvia and Lithuania have signed the Mindful Business Charter (MBC), joining a wide range of businesses and professional service firms around the world in a collective commitment to address avoidable stress in our working practices and to promote healthier and more effective ways of working. The Charter, originally launched by Barclays and law firms Pinsent Masons and Addleshaw Goddard in October 2018, brings organizations and their service providers together to reach a shared agenda for mental health and wellbeing. Since corporate responsibility and wellbeing of employees have always been one of COBALT's top priorities, COBALT is honored to join an international community which shares the same values.
Mindful Business Charter`s principles are built on four pillars:
Openness and respect. Create and facilitate safe, open cultures to build trust.
Smart meetings and emails. Communicate mindfully – think about what you are saying, when, and to whom.
Respecting rest periods. Give consideration to the need for you and others to switch off.
Mindful delegation. Collaborate, instruct and delegate with care.
Dace Silava-Tomsone, Managing Partner of COBALT Latvia office, said: "We see great value in joining the Mindful Business Charter. Taking care of our most valuable asset, our colleagues, has been very important for COBALT at all times. Nowadays, with growing uncertainty in the world, paying attention to our colleagues' mental health and wellbeing is of utmost significance. The Charter's platform of knowledge and possibility to exchange experience with other reputable international companies will help us keep providing healthy working practices in the future, yet in a more efficient and structured way."
About Mindful Business Charter
The Mindful Business Charter is a set of best practice, behavioral principles to tackle and reduce avoidable stress in the workplace. The Charter recognizes that we cannot remove all sources of stress, nor will change happen overnight, but as a business community we have a responsibility to try do things differently. Such international companies as Goldman Sachs, Unilever, Visa Europe and many more have joined the Charter already, inviting also other companies to commit to the MBC`s principles.
MBC is a charity registered in the UK with charity number 1193631 and registered office 40 Holborn Viaduct, Holborn, London EC1N 2PZ. Further information: www.mindfulbusinesscharter.com.
< Back to News

We re-affirm our commitment to the values that AmCham stands for and that we share.
Kārlis Danēvičs, Board member, Head of Credits and Risk at SEB Banka