COBALT ranked as the top law firm in Latvia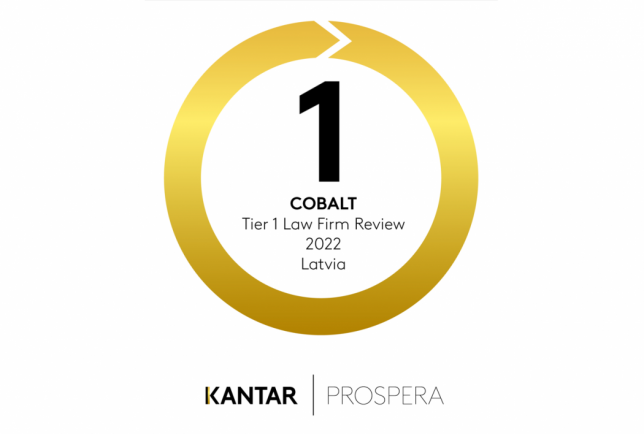 In the Prospera Law Firm Review 2022, COBALT received the highest overall score and No 1 position in Latvia and was recognized among the top three law firms in the Baltics.
COBALT is especially grateful to its clients and proud to be highly rated on the Baltic level for such performance areas as personal contacts, project staffing, digital tools and services, business-minded approach, and quality across the Baltic region.
"Our results are reflection of passionate daily effort by COBALT team. We are sincerely thankful to our clients who choose us, devoted their time to participate in the survey and provided meaningful feedback. Your recognition is the best award and motivation for us to grow and strive for excellence", comments Dace Silava-Tomsone, COBALT Latvia Managing Partner.
Prospera Law Firm Review is an annual client satisfaction survey conducted by an independent market research company Kantar Sifo. In total, the 300 largest buyers of legal services from the Baltics participate in the review and give their evaluation. The key areas measured by the survey are overall performance, brand awareness, and legal competence across a number of areas.
< Back to News

AmCham works hard to accomplish its goals and is a voice in the business community that is heard.
Filips Klavins, Managing Partner at Ellex Klavins