Cognizant named Digital Services Firm of the Year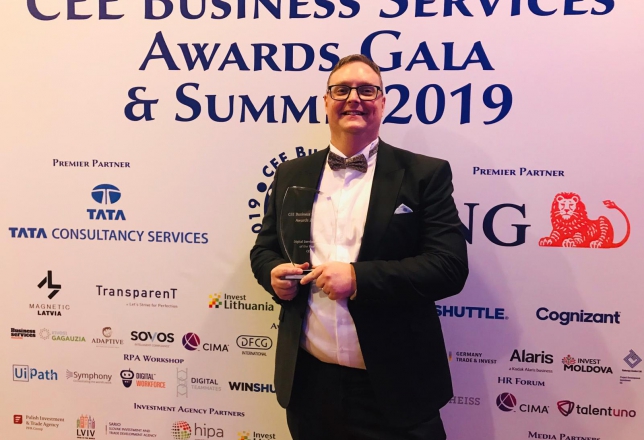 Cognizant's delivery center in Riga, Latvia has been recognized as the Digital Services Firm of the Year in Central and Eastern Europe during the annual CEE Shared Services Summit and Awards, held in Warsaw, 31st January 2019.
Cognizant Latvia is the latest edition and the first of Cognizant delivery network in Europe, where the focus area is Telecom specifically and IT in general, with the ability to deliver IT services from nearshore locations in Europe. Having a unique experience of more than 14 years in Telecom Business, Riga Delivery Center is focused to support full IT services for large European Telecom customer in Business Support Services (BSS) stack.
They are excited to be recognized among Top Business Services companies (SSCs, CoEs, GBS, BPOs, and Digital Sourcing companies) and have been distinguished for their excellence within the Business Services sector of Central Eastern Europe.
More information about CEE Outsourcing Awards can be found here: http://ceeoutsourcingawards.com/
< Back to News

Membership is an attestation that we belong to the modern Latvian business community.
Dace Silava-Tomsone, Managing Partner, COBALT