Comprehensive and ambitious TTIP will benefit business, employment and society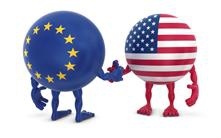 At the beginning of May, the AmCham Latvia sent a letter to Artis Pabriks, Member of the European Parliament for Latvia and Member of the International Trade (INTA) Committee in advance of the vote in the INTA Committee on the TTIP report scheduled for May 28, 2015.
The proposed TTIP agreement has many important implications for Latvia and for the EU. The United States and the EU remain each other's most important markets and there is great potential for increased trade between Latvia and the United States.
The INTA Committee report on the TTIP negotiations is expected to contain a number of important recommendations to the European Commission that could lead to a robust agreement. In response to the INTA report, AmCham EU has outlined a position, supported by AmCham Latvia and many other AmChams in Europe (Full position is available here).
The following recommendations outlined in the draft report of the European Parliament's INTA Committee have been supported by AmChams:
Call for a comprehensive and ambitious TTIP agreement that would benefit business, employment and society;
Call for the elimination of all trade tariffs between the EU and the United States;
Call for enabling cross-border data flows;
Call to address the discrepancies in public procurement that currently restrict European companies from US federal and state public contracts;
Call to enhance cooperation in financial regulation and establish world-leading standards in financial services;
Call to support the inclusion of a strong, balanced Investor-State Dispute Settlement (ISDS) mechanism in TTIP;
Call to include a specific chapter on SMEs.
A comprehensive approach to TTIP negotiations based on transparency, active stakeholder engagement and a commitment to high standards can produce an agreement that delivers significant long-term benefits to the EU, including Latvia. Rather than risk weakening the agreement by avoiding sensitive issues, the EU must address the concerns of different stakeholders while ultimately constructing a far-reaching TTIP agreement that encourages trade, investment and growth.
< Back to News

AmCham works hard to accomplish its goals and is a voice in the business community that is heard.
Filips Klavins, Managing Partner at Ellex Klavins