Latvia's score slightly improves in the Corruption Perceptions Index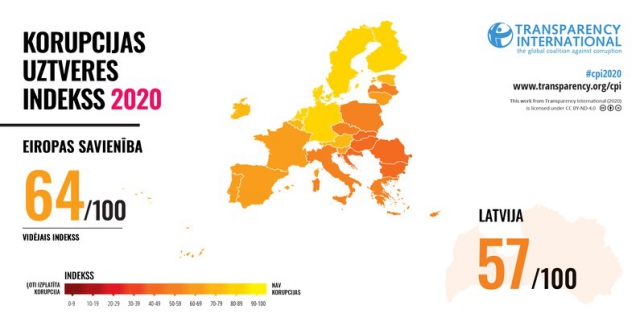 Transparency International has published the results of the 
Corruption Perceptions Index 2020
. Latvia's score has increased by 1, from 56 to 57, and ranks 42nd the world (together with Cyprus and Costa Rica) and compared to 2019. While this might be seen as a positive step, the score is still too low and indicates that Latvia is lagging behind compared to other EU and OECD countries.
An analysis by TI Latvia, which takes a closer look at the sources which determine the CPI results (expert risk assessments, surveys of businesspeople, indices on democracy), shows that Latvia's performance is not satisfactory when it comes to risks of corruption in the political system, investigation and prosecution of complex crimes and perceptions of corruption in business operations.
Find out more about the Corruption Perceptions Index here
< Back to News

AmCham is a place to meet representatives of other industries and understand the business environment.
Signe Velina, Market Access Manager Latvia of Johnson & Johnson