DEAC announces financial results of 2014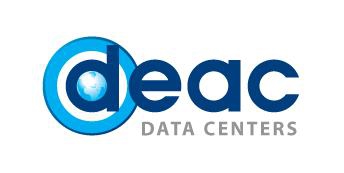 European data center operator DEAC has successfully concluded its financial year 2014, showing strong and stable results in export growth and increase in demand for data center solutions. DEAC experienced another strong year, achieving a raise of the total revenue up to 20% from previous year reaching EUR 10 mil border. Company's strong progress in the last five years led to fivefold increase in revenue, which further strengthens DEAC to stay on track with their strategy to become one of the leading European data center operators.

Despite the global economic downturn, DEAC achieved continued growth of customers from Russia and Europe during the last year. Persistently high activity reported in Russia and CIS countries, bringing up to 49% of total revenue, the second largest market - Europe - holds up to 50% of overall turnover. Company points, that effective use of new market expansion strategy also raised demand for DEAC services in Northern America.

Evaluating last year's results, DEAC CEO, Andris Gailitis points out: "Current economic situation is diametrically opposite to that which was at the beginning of 2014. But still DEAC data center services are exported in more than 40 countries of the world, and a growing demand acknowledges that more and more customers prefer modern IT solutions to optimize their business processes."

DEAC has actively expanded its presence in new markets, and since 2014 customers from Northern Europe, USA, Middle East and the Far East use its services at the highest level. DEAC named cloud solutions, especially private cloud and public cloud as the most demanded services in 2014 for its customers. That shows a strong trend among the entrepreneurs, which prefer virtual platforms as an outsourced service in order to prevent different risks and to optimize costs.

Since the beginning of 2014 DEAC customers use one of the most modern data processing and storage solutions in the Northern Europe. Accomplished PCI DSS standard significantly speeds the cardholder's data processing and reduces expenses for finance companies, significantly reducing time of the project launch. Today DEAC customers use superfast implementation of data center services, one of the fastest in Europe, that allows customers to save time, reduce costs as well as plan and manage their business processes more effectively.
< Back to News
Being part of AmCham is a great way to maintain business contacts with entrepreneurs and professionals.
Normunds Bergs, Chief Executive Officer, SAF Tehnika