Strengthen Latvia's security by supporting National Guard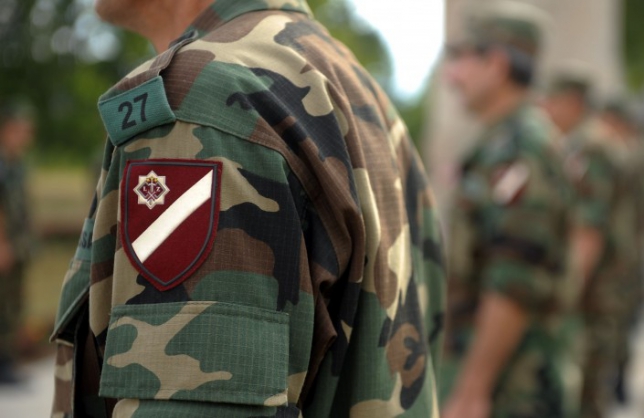 AmCham Latvia encourages to support the campaign organized by the Latvian Transatlantic Organization (LATO) in partnership with Ziedot.lv and other supporters. Everyone who cares about strengthening the state's security is welcome to support the Latvian National Guard by donating. The vows of the National Guard do not stop by the sunset - night equipment will ensure efficient work even after the darkness sets. Donations will be used to purchase night visibility equipment for the National Guard.
National Guards are not employed soldiers; their contribution to the national security is voluntary. By offering their free time, resources, sleep, strength, energy and courage, they have vowed to protect their land and nation with health and life. They are full of ardor, but today that is not enough. National Guards are in need of modern equipment to be fully able to protect their country and the nation.
The National Guards will receive night-vision goggles, thermal range scopes, thermal range surveillance devices, compasses, as well as the field surgical instrument sets. To provide night visibility equipment for one reconnaissance division they need 133 012 Euro:
Thermal range scopes - 3390 euro;
Thermal range of surveillance devices - 2640 euro;
Night-vision goggles - 527 euro;
Field surgical instrument set - 46 euro;
Compass - 101 euro.
The campaign will take place until the Latvian National Independence Day, November 18, 2015.
There are two types of donations available. You may either select to donate a certain device or donate 10 EUR or more. For more information on donation options, please visit: Ziedot.lv (English) and www.zemessargam.lv (Latvian).