Donate for a happier childhood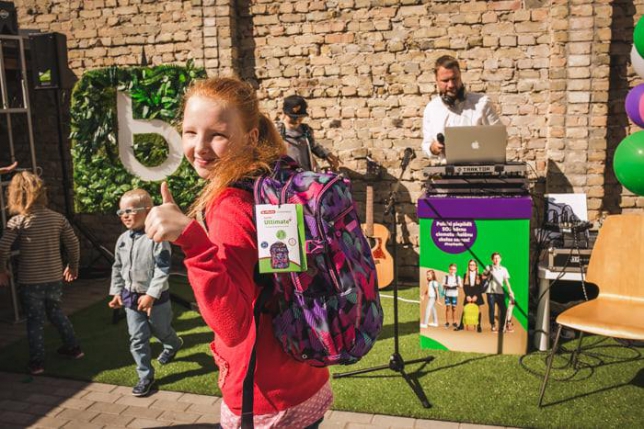 At the very beginning of the school year SOS Children's Villages in Latvia would like to thank all supporters who helped them to prepare children living in SOS families for the new school year.
They are grateful to Bite Latvija for the colorful backpacks for 1-4 class students, another big thanks goes to all restaurants and cafes who participated in the campaign "Take your own to a restaurant, help others get to school!" and helped prepare students for the start of the new school year. SOS Children's Villages would also like to express gratitude to the Radisson Blu Elizabete Hotel and Radisson Blu Latvia Conference & Spa Hotel and all other friendly companies who found a way to make kids happy when starting their new school year.
SOS Children's' Villages in Latvia would be thankful to receive any monetary donation also in the future:
Latvijas SOS Bērnu ciematu asociācija
Zemitāna laukums 5, Rīga, LV-1006, Latvija
Reg. No. 40008029381
Accounts:
- SEB bank LV56UNLA0050011994184
- Swedbank LV65HABA0551033254521
- Luminor bank LV44NDEA0000083612402
SOS Children's' Villages in Latvia would be thrilled if you chose to become a regular supporter of SOS Children's Villages. When applying just agree to regular or automatic payment with your bank. Any amount you choose to donate regularly will mean so much to children, allowing SOS Children's' Villages to provide them with a safe and comforting environment!
If you would like to know about other ways to help SOS Children's Villages in Latvia, you are welcome to contact Dace Straume via email dace.straume@sosbca.lv or calling 25672677.
< Back to News
I look forward to promoting stronger U.S.-Latvia ties and working with AmCham members to ensure Latvia is a trusted destination for international business.
John Tully, Chairman of the Board of MikroTik