Election results compiled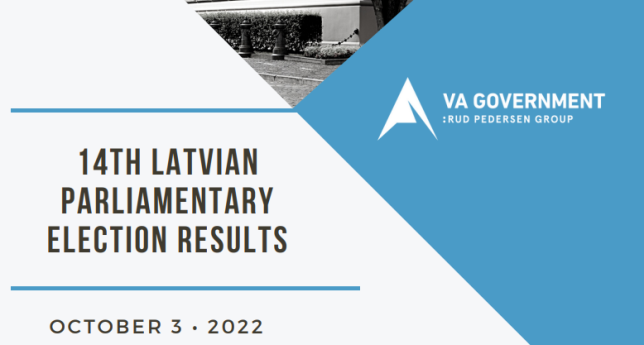 VA Government Rud Pedersen Group would like to share the first results of the 14th Parliamentary election and their prediction for potential developments. The 14th Latvian Parliamentary election took place on October 1 and now the process of creating a coalition with yet again 7 political parties lies ahead.
The 13th Parliament's coalition government consisted of New Unity, Conservatives, National Alliance, and Development/For!
The Latvian government has been center-right since the 1990s.
The coalition discussions will take place now and after these are finalized the Prime Minister will be nominated.
Find out more about compiled results HERE
< Back to News

AmCham represents the interests of its members, making membership a valuable asset.
Matiss Kukainis, Partner at Spigulis & Kukainis