Elements of AI free online course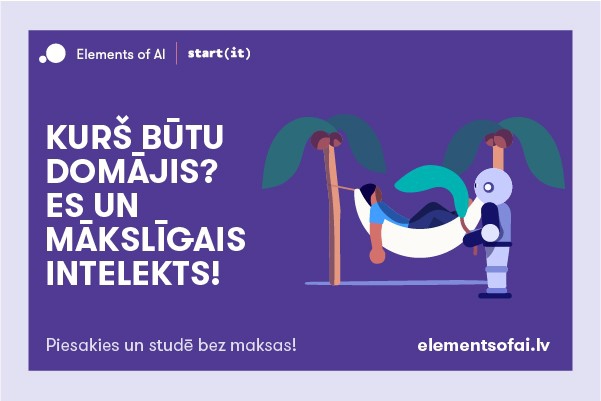 The Elements of AI
is a series of free online courses created by Reaktor and the University of Helsinki. These courses are developed with an aim to encourage as broad a group of people as possible to learn what AI is, what can (and can't) be done with AI, and how to start creating AI methods. The courses combine theory with practical exercises and can be completed at your own pace.
They consist of 2 parts:
Introduction to AI
An Introduction to AI is a free online course for everyone interested in learning what AI is, what is possible (and not possible) with AI, and how it affects our lives - with no complicated math or programming required.
Building AI
Building AI is a free online course where you'll learn more about the actual algorithms that make creating AI methods possible. Some basic Python programming skills are recommended to get the most out of the course.
< Back to News

AmCham is a great platform for companies and individuals sharing the same values.
Aigars Milts, Chief Executive Officer of IIZI Brokers