Ellex recognized as the Baltic law firm of 2022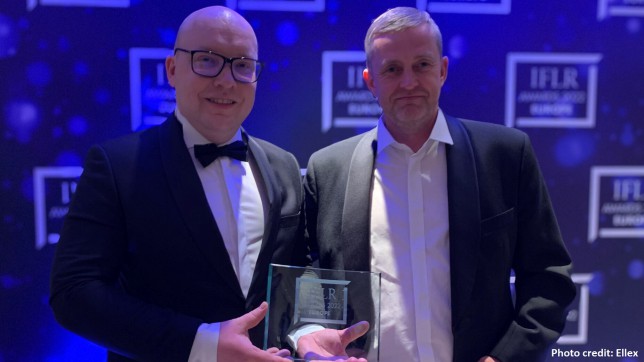 On May 5, IFLR Europe Awards 2022 awareded Ellex as the Baltic law firm of the year during the award ceremony that took place at the Biltmore, London.
This is another significant achievement that has been received thanks to their professional and efficient expert team, and clients, who trust them with their most challenging matters. This award motivates the firm to continue helping society and its businesses by providing the highest level of legal services.
IFLR Europe Awards provide an unrivalled opportunity for the leading firms and individuals behind the most innovative and challenging banking and finance legal work to network, celebrate their success and highlight their accomplishments to their clients and peers.
IFLR Europe Awards highlight the leading law firms, lawyers and in-house teams working on the most innovative and ingenious cross-border deals. The awards also recognize legal innovation and showcase transactions that break new legal ground, set precedents, and develop the legal environment for cross-border corporate finance.
Sources: www.ellex.legal
< Back to News

AmCham is based on values and behaviors that enable its members to fulfill a common purpose - a sustainable and transparent business environment, and we are truly proud to be a part of this growing community.
Edgars Skvariks, Corporate Public Affairs Manager at Bayer