FICIL Elects New Chairperson of the Board – Julia Sundberg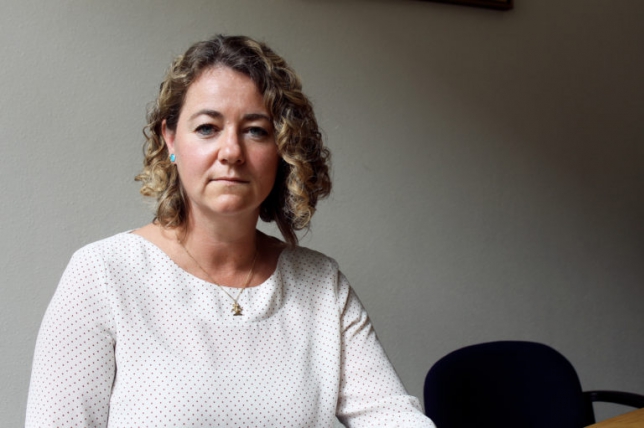 At the Board meeting of the Foreign Investors' Council in Latvia (FICIL) on 4th of July 2018 Julia Sundberg from Fortum was elected Chairperson of the FICIL's Executive Board. In the position, Julia Sundberg will replace the previous chairperson Zlata Elksniņa-Zaščirinska who will continue to serve as a FICIL Board member.
Based on the FICIL's statutes, a member of the Board can hold its position no longer than six consecutive years. Therefore, this is the last year for Zlata Elksniņa-Zaščirinska at the Board of FICIL. Also, two vice-chairpersons were elected: Ints Krasts (SEB) and Zlata Elksniņa-Zaščirinska who will serve till the end of her term.
Zlata Elksniņa-Zaščirinska: "I would like to thank FICIL members and the management team for their active involvement in the work of the Foreign Investors' Council in Latvia. Over recent years, we have been actively representing the interests of our members, as evidenced by the steady increase in the number of members and the activity of members in more than ten FICIL's work groups. I am pleased about the recent High Council meeting with the Government of Latvia where we agreed on three essential priorities for Latvia's future: the development of digital economy, higher education reform and effective combating of economic crimes. I will continue to support the new chair of the board of the FICIL with my own experience and knowledge, and plan to contribute to the work of FICIL working groups."
Julia Sundberg: "According to the vision of the FICIL, Latvia should become the most investment-friendly and business-friendly country in the Baltic Sea Region. To achieve this, it is essential to maintain an active dialogue with policymakers: to explain and recall what is to be done to improve the business environment and increase Latvia's competitiveness in the region. Therefore, as a chairperson of the FICIL's Board, I will continue the work Zlata has started with the same intensity. Our main priorities are higher education reform, development of digital economy and effective combating of financial crimes. However, with the same intensity we will be working with issues connected to labour availability in Latvia, waste management, and energy policies, as well as investment protection."
Julia Sunberg is Head of Heating and Cooling in Latvia for Fortum. She has been working in the energy business sins 1998, starting off with combustion R&D and process optimization to later become Technical Manager and Power Plant Manager.
Julia resides in Latvia since September 2015, when she became Head of Production in Baltics with power plants in Pärnu, Tartu, Jelgava and Klaipeda.
Currently Julia is responsible for Fortum's activities in Latvia.
< Back to News

AmCham reflects our values and enables us to meet similarly-minded people.
Daiga Auzina-Melalksne, Chair of NASDAQ Riga