FICIL elects new Executive Board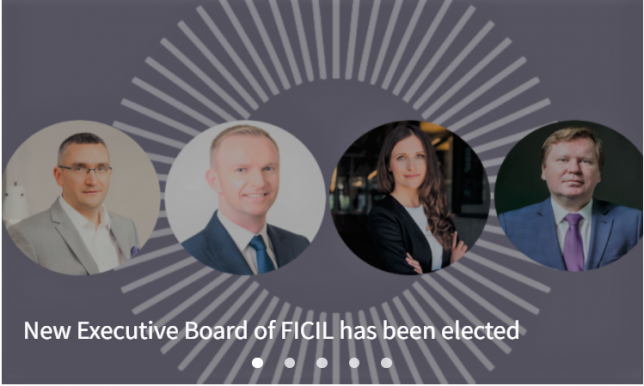 On 11 March, Foreign Investors' Council in Latvia (FICIL) held its Annual General Meeting where the new Executive Board was elected. There is one newcomer to the FICIL Board in 2021 – Evija Šturca, Partner at KPMG Latvia. Ints Krasts, Board member at SEB Latvia, Iain Kennedy, CEO of BALTA Insurance Company, and Arnis Sauka, Professor and Director of the Centre for Sustainable Business at SSE Riga were re-elected to the Board for another term.
Four Board members will continue their work as part of the FICIL Executive Board – Gunta Jēkabsone, Executive Director at Circle K Latvia, Valts Kārkliņš, Large Business Customer Director at BITE Latvia, Zlata Elksniņa-Zaščirinska, Country Managing Partner and Chairperson of the Board at PwC Latvia, and Māris Gruzniņš, Board member and Commercial Director at Schwenk Latvia.
The FICIL Executive Board is elected for a two-year term and its main responsibility is to develop and strategically guide the work of FICIL. The first Executive Board meeting will be held on 7 April where the Board members will elect the Chairperson and two Vice-Chairpersons and start the preparations for the annual High Council meeting. The 25th FICIL High Council will be held in September.
Linda Helmane, FICIL Executive Director: "As for everyone, 2020 was a challenging year during which we had to redesign our way of working to adapt to a more digital and remote world. Nevertheless, it did not hold us back from continuing a constructive dialogue with the government and public sector to promote positive change in the business environment in Latvia. Among other activities, we still held our annual High Council meeting with the government and launched the sixth consecutive FICIL Sentiment Index report. We are looking forward to a very productive 2021 and are eager to continue our work in helping to shape the investment environment of Latvia. Our focus areas for this year are digitalization, green economy, human capital and rule of law."

FICIL is AmCham's close advocacy partner on many issues regarding the business and investment environment in Latvia. AmCham, as an Associate member of FICIL, is invited to delegate its members to participate in the FICIL working groups if they have interest or relevant experience in any particular area. More detailed description of each group is available HERE. To sign up for FICIL working groups, you are invited to apply HERE.
< Back to News
We joined AmCham as a community of shared values to expand our access to global competencies and to foster the quality of the health ecosystem.
Agrita Kiopa, Vice Rector for Science, Riga Stradins University