Looking back on 2020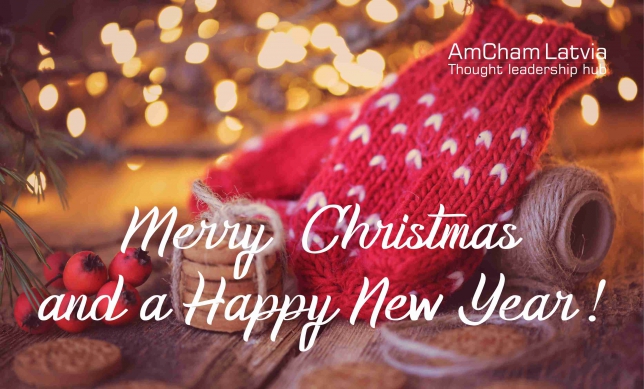 This past year has been challenging for us all. In spite of everything, we are grateful about your continued support, adapting quickly to new virtual programs.
Our 58 virtual and face-to-face events together have attracted more than 3700 participants this year. We welcomed 22 new members, introduced "Connect with AmCham" webinar series to exchange best practices about various aspects of the pandemic, expanded our regional Pan-Baltic cooperation and held a major international conference on data-driven healthcare. We raised the level of our advocacy and promoted several topics such as the economic recovery, bank compliance culture, higher education reform, establishment of economic court, upskilling and reskilling of workforce, responding to the tourism sector challenges, and improving health outcomes.
Thank you to our Board members, working group representatives, partners, speakers and, most importantly, our members for your commitment and continued support! It has been a great privilege working with you and we look forward to collaborating with you in the New Year.

Rather than buying a traditional Christmas card, we decided to make a donation to our principal charities: Bezvests.lv, Latvian Foster Family Association, Pink Train Foundation, RMHC Latvija and SOS Children's Villages this year. Along with donations received through our Christmas charity raffle, the total of €2500 was transferred to the charities. We couldn't have done it without you!
We wish you all a healthy and peaceful holiday season and a Happy New Year!
< Back to News

AmCham is an invaluable resource that keeps us up to date with business issues and opportunities.
Mantautas Paskevicius, Country Manager of Strategic Staffing Solutions International