Human Development Award open for applications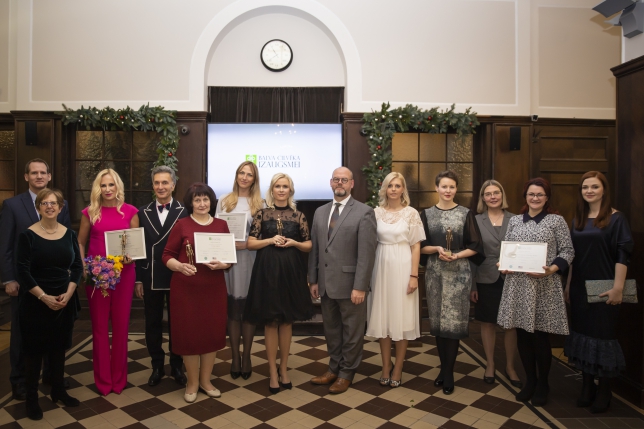 The 6th Annual Human Development Award, created to honor inspirational people, businesses and organizations of Latvia is open for applications. The purpose of the award is to promote human development, prosperity and well-being of Latvia's people.
Nominations for the award are welcome until May 31, 2019 in the following categories:
Social Responsibility Award for excellence in the development of society through exceptional generosity and commitment of time, expertise and financial or organizational support.
Outstanding Commitment to Education Award for improving the quality of and access to education and training that enhances the well-being of people from all walks of life, and promotes education as a life-long process.
Exemplary Contribution to Health and Well-Being Award for promotion of healthy living, and supporting and improving access to healthcare and the well-being of communities and individuals, and reducing health inequalities.
The Future of Latvia Award for the enhancement of youth and children's welfare and healthy development.
Nominated may be Latvian citizens, companies and organizations registered in Latvia. Please note that self-nominations are not accepted. Although 
past winners
 are not eligible for nomination, nominees of previous years are welcome to be nominated again.
You may nominate a candidate in one or more categories by filling out the nomination form. Additional information about the Award is available here.
Winners will receive sculpture "Sprout" designed by artist Olga Silova, recognition and promotion of their initiative, in addition to invitation to the Awards Ceremony on September 19, 2019 with the opportunity to meet high-level officials and professionals.

Nominees' accomplishments will be evaluated by a jury of recognized experts, representing both partner organizations and representatives from Latvian society, by the following criteria::
Impact - demonstrable impact on society;
Sustainability - sustainable development;
Innovation - innovative, creative and original approaches, successfully adapted to local conditions;
Inspiration - actions serving as a model of practice for others.
CALL FOR SPONSORS!
We are looking for sponsors to support this important award. Available sponsorship levels and benefits are described here. If you would like to support the Award with a donation or sponsorship, please contact Kristine Kazaka, Representative of the Civic Alliance of Latvia directly at: kristine.kazaka@nvo.lv; +371 24245580. The Secretariat of the Award is held by the Civic Alliance of Latvia.
The Human Development Award is hosted by the Civic Alliance of Latvia, the U.S. Embassy in Latvia and AmCham Latvia. More information about the Award is available: http://www.cilvekaizaugsme.lv/
< Back to News

AmCham is a place to meet representatives of other industries and understand the business environment.
Signe Velina, Market Access Manager Latvia of Johnson & Johnson