Importance of external funding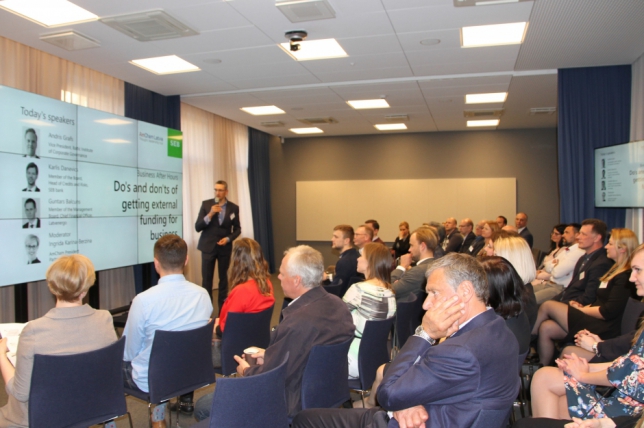 This spring SEB banka invited our members for a discussion on the role of corporate governance in access to financing and company credit rating at the SEB Innovation Center.
The program included the panel discussion on how corporate governance affects access to funding for business with Guntars Balcuns, Member of the Management Board/Chief Financial Officer of Latvenergo, Andris Grafs, Vice President of the Baltic Institute of Corporate Governance and Karlis Danevics, Member of the Board/Head of Credits and Risks of SEB bank. It was moderated by Ingrida Karina-Berzina, President of AmCham Latvia and Partner at COBALT.

Watch the video from the event below:


To view the presentation of Guntars Balcuns
To view the presentation of Andris Grafs
To view the presentation of Karlis Danevics
< Back to News

AmCham provides S3 a great opportunity to connect with business community.
Agne Stojakove, Market Vice President, Country Manager Strategic, Staffing Solutions International