Investing in the Eurozone's Newest Member: Latvia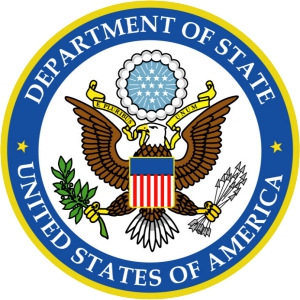 As part of the U.S. Department of State's economic statecraft initiative, embassies worldwide have launched an informational series called Direct Line to American Business. These programs allow businesses to speak directly to the U.S. Ambassador and business sector experts in any country. The next webinar will take place on January 29, 12:00 p.m. EST (19:00 local) on topic - Investing in the Eurozone's Newest Member: Latva. Please sign up until January 28 by clicking here. For more information, click here.

This webinar will provide an in-depth look at Latvia's investment climate, less than a month after the country became the 18th member of the eurozone. U.S. Ambassador to Latvia Mark Pekala will be joined by Andre Demarest, Angel Investor Fastr.io (http://fastr.io) and Demarest Management Consulting; and Jon Shore, Consultant for the Latvian Chamber of Commerce and Industry and Business Mentor Startup Highway (http://startuphighway.com/en/mentors/159). The speakers will offer their views on unique advantages that Latvia offers foreign investors. As experienced investors and entrepreneurs in Latvia, Demarest and Shore will share their first-hand knowledge and hints for U.S. businesses seeking to enter the Latvian market. Participants will have the opportunity to pose questions directly to Ambassador Pekala and his guests during the Q&A portion of the call or submit questions in advance while registering for the event.
Register to receive information on future Direct Line calls. The videos of the previous events can be viewed online:
< Back to News
Being part of AmCham is a great way to maintain business contacts with entrepreneurs and professionals.
Normunds Bergs, Chief Executive Officer, SAF Tehnika