Time for good deeds!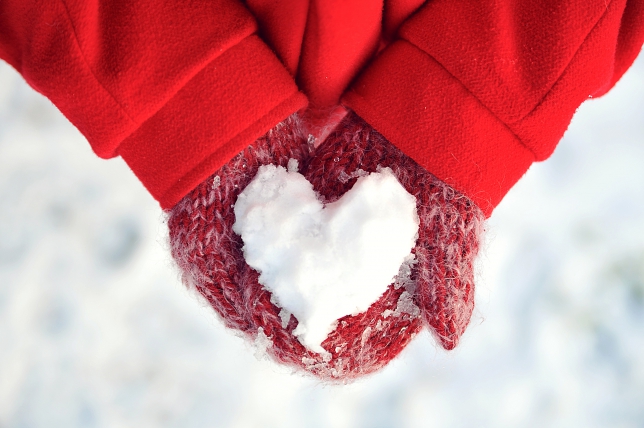 With Christmas fast approaching, we would like to spread joy and kindness through giving back and paying it forward. We therefore invite our members, partners and friends to support the initiatives of four principal charities AmCham supports: Bezvests.lv, Latvian Foster Family Association, RMHC Latvija Care Mobile and SOS Children's Villages.
When you make a contribution to one of our charities, you make a difference in the lives of children and families of missing people. Below is more information about the needs of each organization, and we encourage to support them either directly by a donation or through in-kind services.

Bezvests.lv is looking for monetary donations for their search operations of missing persons in Latvia. It's the only volunteer organization providing operations of such kind in Latvia since 2009. 119 people including alive persons and human remains have been found in more than 890 search operations. Search operations are carried out by a team of volunteers, more than 180 altogether: telephone center staff, thermal camera group, cynologists with a trained search dogs, divers, unmanned aerial vehicles (drone) operators, search instructors and group coordinators.
Contact Rasa Buša, Volunteer of BEZVESTS.LV to find out more about donation possibilities: Mob. +371 29721513, rasa.busa@bezvests.lv
Donation details:
"BEZVESTS.LV", biedrība
Reg. 40008147693 Skudru iela 4, Dreiliņi,
Stopiņu novads, LV-2130, Latvija
Citadele Banka, Banka kods: PARXLV22,
Konta Nr : LV56PARX0012752970001
The Latvian Foster Family Association (LFFA) is looking for both in-kind and financial donations to support the children in foster care. By becoming a donor you will help bring Christmas joy to children in need. They welcome donation of books, games, food or sweets as Christmas presents and/or financial donation to support the activities of LFFA. Both personalized and non-personalized presents are also welcome.
For more information and wish lists, please contact Ilze Golvere, LFFA Managing Director: Mob. +371 26004103, labiedriba@gmail.com
Donation details:
Latvian Foster Family Association
Registration Nr.: 40008008996
Bank: A/S Citadele bank
SWIFT code: PARXLV22
IBAN LV79PARX0000233751014
RMHC Latvija Care mobile is looking for monetary donations for the Care Mobile's program. The Care Mobile is operating already 9 years and since year 2011 has provided more than 35 000 free medical consultations for children in Latvia. Every year approximately 4500 medical consultations are given to the children, but the demand still remains high, and the schedule for visits is already set for three months ahead. With the help of the Care Mobile, a 12-meter long mobile unit, eye doctor, pediatrician, allergist, neurologist, endocrinologist, gastroenterologist, speech therapist, dermatologist and otolaryngologist provide consultations to children throughout Latvia.
To find out more contact Zane Gedrovica, Executive Director: Mob: +371 26448018; zane.gedrovica@rmhc-latvia.lv
Donation details are available below:
Nodibinajums (Charity)
"Ronald McDonald House Charities Latvija"
Registration Nr. 40008121853
Bank: AS Swedbank
IBAN LV88HABA0551019399112
Swift code: HABALV22
SOS Children's Villages is looking for in-kind or monetary donations for children. More than 1250 children would be grateful to receive Christmas gifts. If you would like to support them, please consider donating books, sweets or money to help organize a special Christmas event for these kids.
Please contact Dace Straume from SOS Children's Villages Latvia to discuss the options: Mob. +371 25672677, dace.straume@sosbca.lv
Donation details are available below:
SOS Children's Villages Latvia
Cesu iela 31 k-3, Rīga, LV-1012
Registration Nr. 40008029381
SEB bank LV56UNLA0050011994184
Swedbank LV65HABA0551033254521
Luminor Bank AS Latvia branch LV44NDEA0000083612402
< Back to News
I look forward to promoting stronger U.S.-Latvia ties and working with AmCham members to ensure Latvia is a trusted destination for international business.
John Tully, Chairman of the Board of MikroTik