Ivars Slokenbergs continues to chair AmCham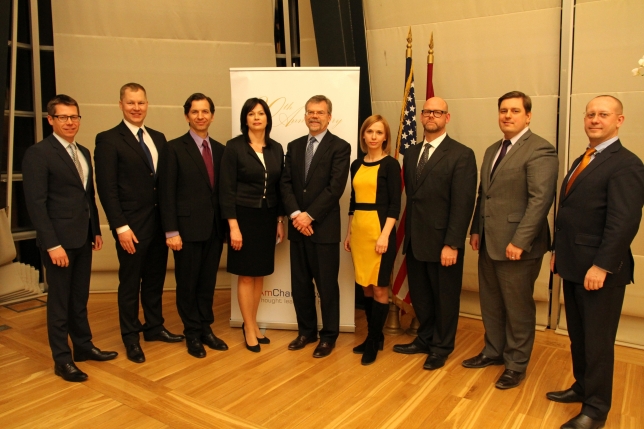 Today the AmCham Board elected its officers during its first meeting after election at the Annual General Meeting. Ivars Slokenbergs, Associate of LAWIN was re-elected as the Chairman of the Board and President. Slokenbergs has been serving as the Chairman and President of AmCham Latvia since 2010.
Ivars Slokenbergs said: "I am pleased to be elected to chair AmCham Latvia for another year. This year we will continue to actively enhance the Latvia-US economic relationship, and to urge the Government to implement reforms in order to increase the competitiveness of Latvia."
He added: "Increased transparency and good corporate governance are necessary prerequisites for attracting high value-added investments, and for the creation of a favorable business climate for both existing and potential investors. Among our priorities this year are the efficiency of Latvia's court system and insolvency process, good governance of state-owned enterprises, and strategies in response to demographic change, focusing especially on reforms in education and healthcare."
Eriks Eglitis, Country Manager of Microsoft Latvia; Aleksis Karlsons, CEO of Hotel Bergs and A&E Consulting and Matiss Kukainis, Partner and Attorney at Law of Spigulis, Kukainis & Azanda were elected as Vice Presidents of AmCham Latvia for one year.
In addition to the President and Vice Presidents, the AmCham Board consists of Daiga Auzina-Melalksne, Chair of the Management Board of NASDAQ OMX Riga; Egbert Boerrigter, Director of Cytec Latvia; Arnis Kakulis, Director of AECOM; Janis Meija, Senior Consultant of Tax Department of Ernst & Young Baltic and Liga Smildzina-Bertulsone, AmCham Executive Director.
< Back to News

We are very pleased to be part of AmCham and are looking forward to driving innovation forward in Latvia.
Mikko Fernström, General Manager, Biogen Latvia